Delayed Reporting Complicates Search for Hijacked Tanker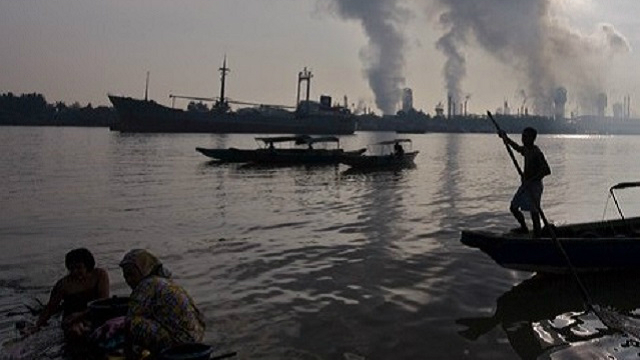 A 10 hour delay in incident reporting has complicated the search for a hijacked product tanker, according to Malaysian authorities.
The 7,301 dwt Orkim Harmony fell out of communication around 9:00pm June 11, but the Malaysian Maritime Enforcement Agency (MMEA) was only informed of the incident the next morning. Vice Admiral Ahmad Puzi Ab Kahar, deputy director general of the operations unit of the MMEA, criticized the shipowner for waiting too long before contacting authorities.
"Orkim only alerted authorities 10 hours after they lost contact with Orkim Harmony ... The lapse after they lost communication made it very difficult for us," he said.
Puzi went on to confirm that the missing tanker had been attacked by pirates and that it was believed to have been hijacked for economic reasons. All 22 crewmen compromised of 16 Malaysians, five Indonesians and one Myanmar citizen are still missing.
The MMEA launched a search and rescue operation last week to canvas a 20,000 sq km (7,722 sq mile) area. No sign of the vessel was detected, so authorities have expanded the search area to 50,000 sq km (19,305 sq mile). The MMEA has also asked for help from Vietnam, Singapore, Indonesia, Australia, America and Thailand in locating the ship.
Mohd Najib Tun Razak, Prime Minister of Malaysia expressed deep concern of the vessel's disappearance saying on his official Twitter page, "I am distressed by the news of the missing Malaysian-owned tanker. I pray for the safety of the crews. The government will deploy our resources to locate it."
This is the second incident involving product tankers owned by Orkim Ship Management in under two weeks. On June 4 armed pirates hijacked the Orkim Victory within a couple miles of the Harmony's last known location, stealing over 770 metric tons of Automotive Diesel Oil (ADO).
Vice Admiral Ahmad Puzi noted that it would be more difficult for the hijackers to siphon off the RON 95 gasoline from the Harmony than it was to steal diesel from the Victory.
"In the earlier Orkim Victory case, the pirates siphoned the diesel via ship-to-ship transfer ... The RON 95 will be more difficult to transfer as it is highly flammable," he said.
"It needs special safety requirements and equipment. We believe they (pirates) are looking for facilities to transfer the petrol to their 'customers' ... The closest registered facilities are in Thailand, Brunei, Vietnam," he said.
Attacks on merchant naval vessels have been increasing in Asia, data from the Regional Cooperation Agreement on Combating Piracy and Armed Robbery against Ships in Asia (ReCAAP) shows.
There were 80 actual and attempted pirate attacks in Asia between January and May, up nearly 20 per cent compared with 67 in the same period last year, according to the most recent ReCAAP figures.