Cruise Ship Strikes Pier in Freeport
On the afternoon of January 3, as the weather system that would become the Northeast "bomb cyclone" passed west of the Bahamas, the cruise ship Grand Celebration was torn free from her moorings at the port of Freeport by high wind and pushed up against a wharf. She has since been moved back to a safe berth by harbor tugs.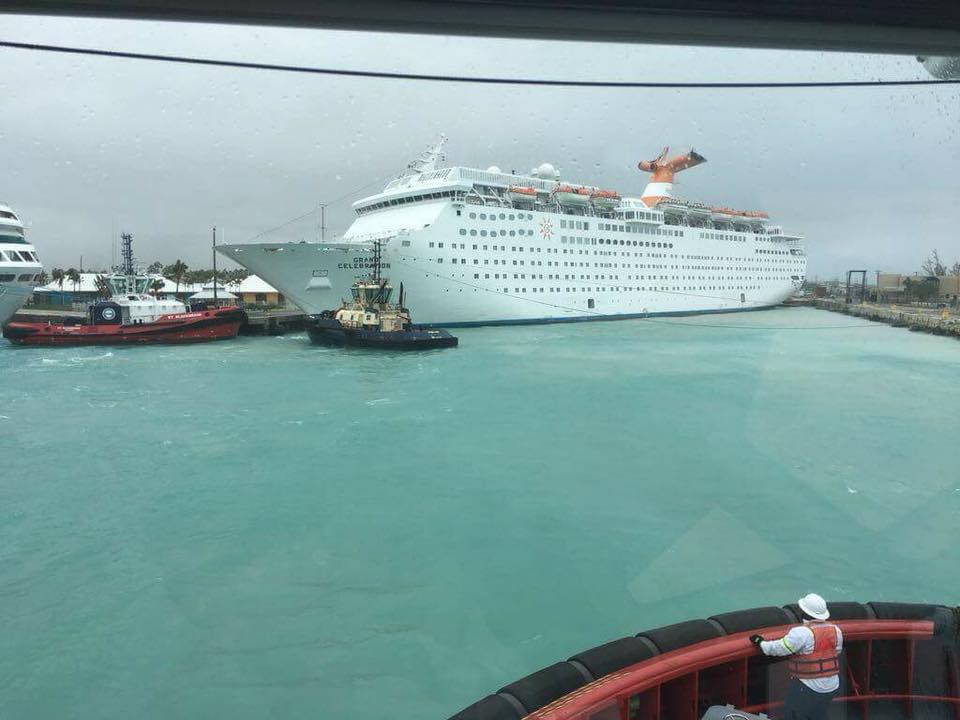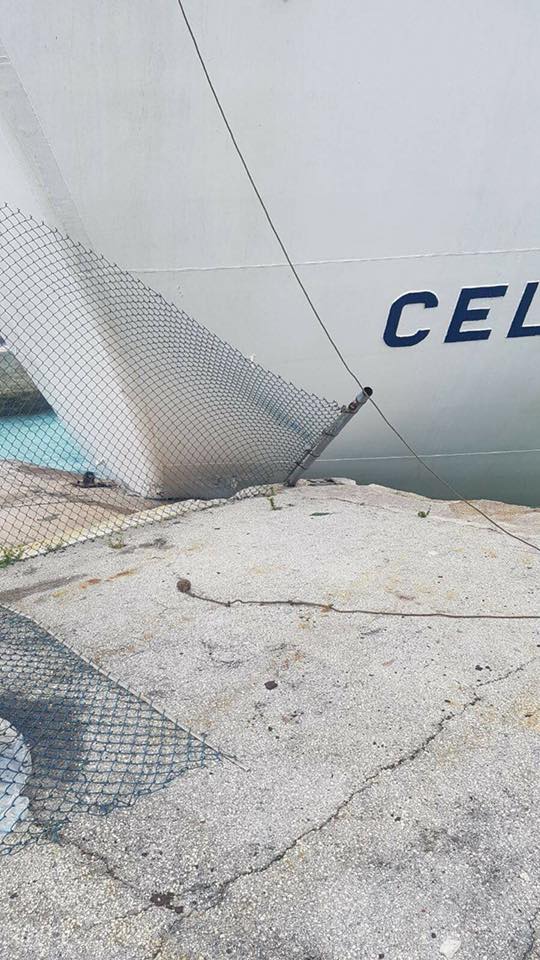 Images via facebook / Bahamas Yachting & Maritime
Local media reports that passengers were beginning to return to the vessel at the time of the incident, and reboarding was delayed while tugs brought the ship back to the pier. As of Thursday, the Grand Celebration was under way once more off of West Palm Beach, bound for the Bahamas.
The Celebration has just wrapped up a 90-day contract with FEMA to provide housing and hotel services for emergency responders in St. Thomas. The vessel was alongside a pier in the USVI from September through mid-December at a charter rate of about $290,000 per day. She returned to her normal two-day Palm Beach-to-Freeport itinerary before the holidays.
The 1987-built Grand Celebration was the Carnival Celebration until 2008, when she was sold to a Portuguese shipowner. She is independently operated by Florida-based Bahamas Paradise Cruise Line.