Cruise Newbuild Readied for New Environmental Regulations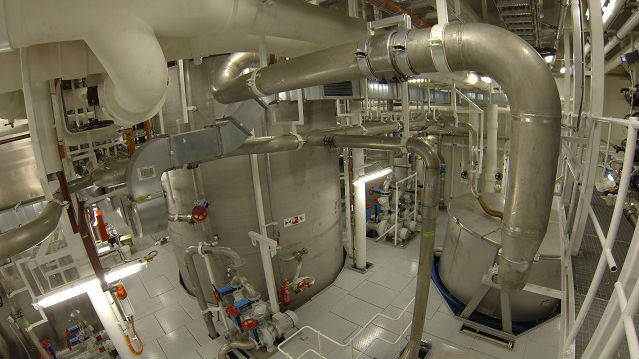 Environmental technology specialist Scanship has entered into a contract with STX France for delivery of its advanced wastewater purification technology to the world's largest cruise ship, the fifth RCCL Oasis-class vessel. The move comes as the international cruise industry self-evaluates its environmental performance and prepares for new regulations coming into effect.
The mega ship, to be delivered in 2021, will have the capacity to carry more than 9,000 people, and Scanship CEO Henrik Badin says the company's system is the only one in operation for large cruise ships which complies with the new effluent discharge standards coming into effect.
From January 1, 2019, discharge of sewage from new passenger ships within the Baltic Sea special area will be prohibited unless the ship is operating an approved sewage treatment plant (IMO Resolution MEPC.275(69) adopted in April 2016). Existing ships will need to comply by January 1, 2021, with the aim of ensuring effluent meets stringent nitrogen and phosphorus removal standards.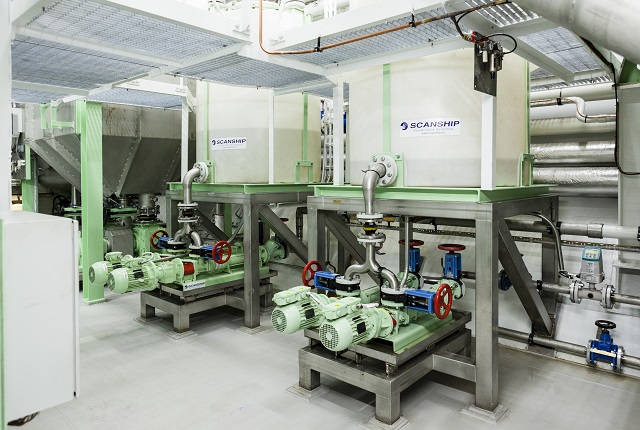 The RCCL contract is the third in line for the world's largest cruise ship series and the 19th newbuild contract awarded to Scanship by the French yard. Scanship offers systems to convert all waste and wastewater to inert materials, recyclables, clean flue gas and effluent which meets the highest international discharge standards.
The Cruise Lines International Association (CLIA) released the results of research evaluating current wastewater and air quality management practices in the international cruise industry in January this year. The purpose of the effort was to document where the cruise industry may be demonstrating leadership for the wider maritime community in reducing the impact of vessel discharges. The work was performed by Energy and Environmental Research Associates under contract to CLIA.
The report documents that CLIA member cruise lines are leaders in four areas regarding wastewater:
• Existing and newly built CLIA Member ships, follow CLIA's policy of no discharge of untreated sewage, a restriction that exceeds international standards.
• CLIA members have ordered at least 26 new builds with advanced water treatment systems. Based on these numbers, at least 47 percent of newly built capacity over the next 10 years will be using advanced wastewater treatments.
• Using publicly available data, the researchers found that the cruise industry generally meets or exceeds international and national wastewater quality standards and overall the cruise industry's rate of compliance is commensurate or better than the rest of the maritime industry.
• CLIA and HELCOM indicate that almost 31 percent of cruise ships voluntarily use port wastewater reception facilities in the Baltic Sea when available. This voluntary practice precedes implementation of the new requirements.
The CLIA report is available here.