County Votes to Oppose Hudson River Anchorages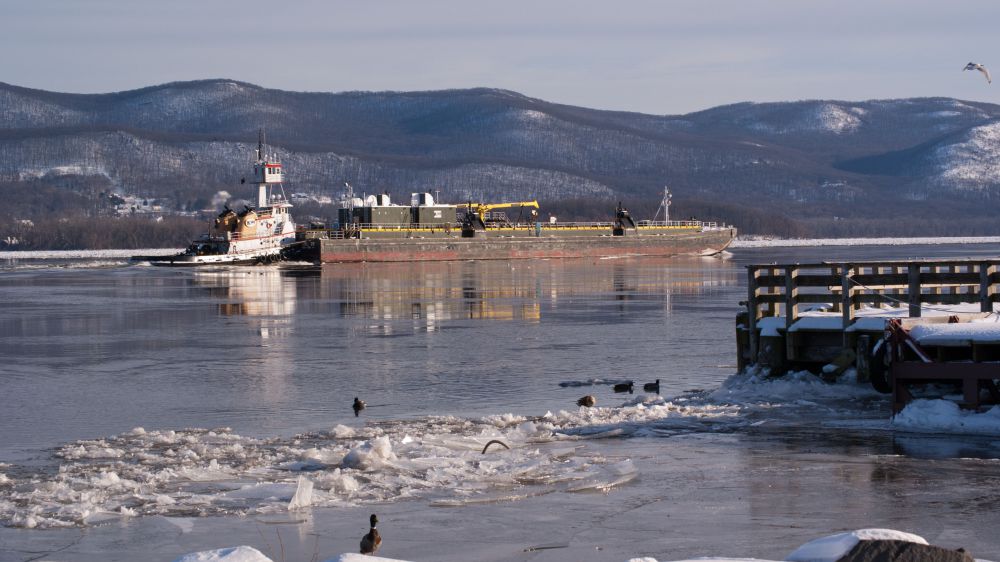 Local communities along the Hudson have let the Coast Guard and their elected officials know that they would like to have more input on a plan to create several barge anchorages on the river. In addition to letters from both of New York's senators requesting more time to review, municipalities have asked the USCG to hold open hearings in the towns affected by the plan.
On Tuesday, Ulster County's legislature voted unanimously to oppose the anchorages altogether. The resolution is an expression of sentiment and is nonbinding. No discussion was required for the representatives to reach their decision, reported the local Daily Freeman.
The Coast Guard says that the anchorages are required for safety of navigation and efficient flow of traffic. The river does not currently have designated areas for anchoring up, but many of the sites under consideration have been in use by tug and barge companies for a very long time, industry officials say.
"This has been custom and practice for hundreds of years," said Edward Kelly, executive director of the Maritime Association of the Port of New York/New Jersey, speaking to local media earlier this year. "It's not like suddenly these things are going to show up and mar people's viewsheds."
Residents and activists are concerned that the anchorages could turn into designated waiting areas for barges bound for Albany, a major transshipment hub for Bakken crude oil, and would be more heavily utilized than in the past.
The ten anchorages would be sited between Kingston and Yonkers, with the largest clusters near Kingston and Newburgh. Among other objections, the opponents of the plan have raised the prospect of noise and light pollution "detracting from municipalities' revitalization efforts," which are centered on tourism.
Local officials echoed these concerns, suggesting that several anchorage locations would be within view of local riverfront attractions.
In addition to these nuisance considerations, environmental groups argue that anchorages could facilitate increased waterborne shipments of crude – which they contend could raise the risk of a spill.