Container Ship Breaks Loose in Boston Harbor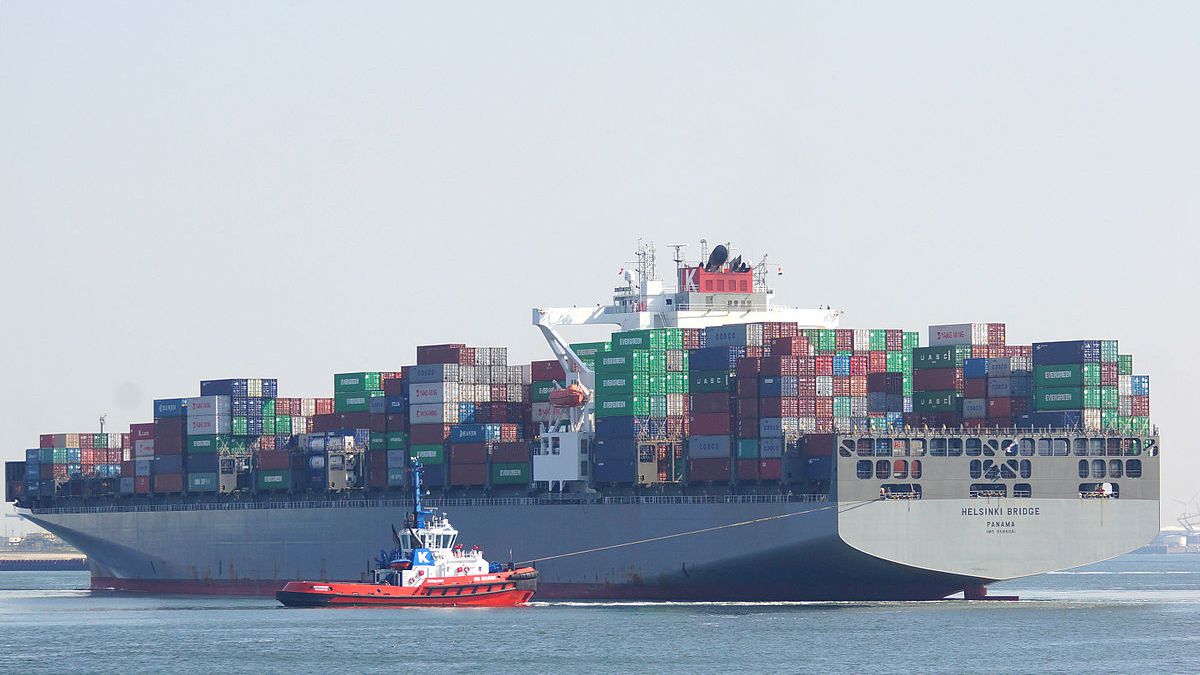 A Coast Guard investigation is under way after a 9,000 TEU container ship broke free of its moorings at the Paul W. Conley Container Terminal in Boston. All 12 of the Helsinki Bridge's lines gave way early on Wednesday morning in windy conditions.
Ten terminal employees were on board at the time of the accident and were able to safely get back to shore. With the assistance of two tugs and a docking pilot, the vessel's crew were able to anchor up in Broad Sound without further incident. No pollution or injuries were reported, but photos from the scene show dock damage at the Massachusetts Port Authority's Black Falcon Pier.
Damage at Black Falcon terminal after wind snaps lines to a huge container ship.
CG Statement: Terminal workers who were aboard the 1,065-foot container ship Helsinki Bridge were able to safely disembark, and no injuries or pollution from the container ship were reported. pic.twitter.com/wAc1fEqjHT

— Jonathan Hall (@JHall7news) December 6, 2017
Jonathan Hall / Twitter
"The incident is still under investigation. The Coast Guard has a team on board the vessel now, looking at the equipment and the lines to see if they can figure out what might have happened," said Coast Guard Lt. Jennifer Sheehan, speaking to the local CBS affiliate in Boston. "It's not unheard of for a vessel of this size to break its mooring during such high winds. If you think about it, it has a lot of sail area which is a lot of pressure from the wind. So it's possible and we're looking more into it. Thankfully everyone on board was safe, there weren't any injuries reported so that was the biggest win for us." The ship's crew was quick in getting their engine up and running so that they could anchor, Sheehan added.