Construction Starts on Gazprom's Kharasaveyskoye Gas Field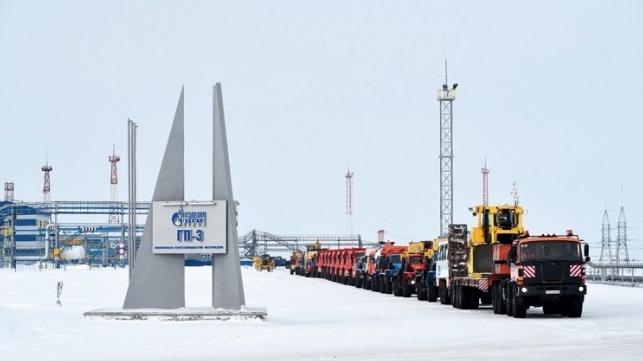 Russian President Vladimir Putin has overseen the official start of the full-scale development of Gazprom's Kharasaveyskoye gas field on the Yamal Peninsula.
The field is located north of the Bovanenkovskoye field and is located partly on land and partly in the waters of the Kara Sea. It has an estimated two trillion cubic meters of gas reserves, and production is scheduled for 2023, with an output of 32 billion cubic meters of gas per year.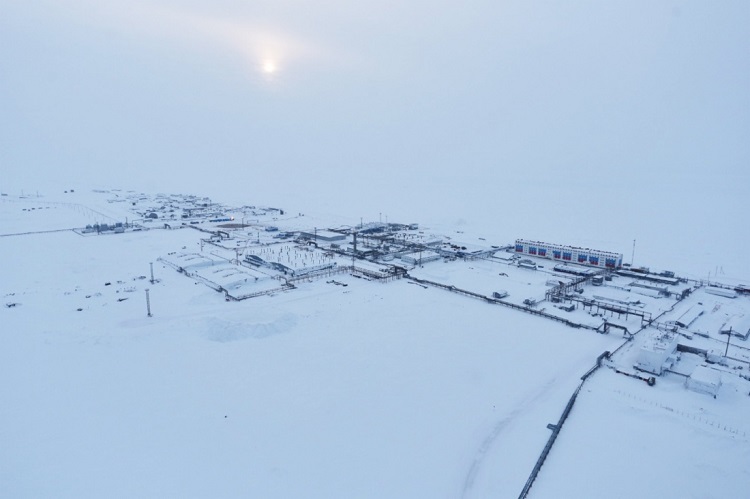 About 20 percent of the reserves are offshore and will be accessed from horizontal wells from the shore. The project envisages the construction of an integrated gas treatment unit, a booster compressor station and associated transport and energy infrastructure. In order to transport the gas produced at the field, a 106-kilometer gas pipeline connecting the Kharasaveyskoye and Bovanenkovskoye fields will be built.
Putin said the project is another important step in the integrated development of the Yamal Peninsula - in the development of a modern, powerful center for gas production and processing.
"The Kharasaveyskoye field will open up new horizons for the development of the industry, for strengthening our export potential and for further gasification of Russia itself, in general for the growth of the national economy."
Together the Kharasaveyskoye and nearby Bovanenkovskoye field contain almost seven trillion cubic meters of gas, enough to keep extracting gas until 2131.
By 2030, 310–360 billion cubic meters of gas will be produced in Yamal for domestic consumption and for export through the Nord Stream 1 and Nord Stream 2 pipelines.
The total gas reserves of the Yamal Peninsula are over 16 trillion cubic meters. "These are simply planetary reserves," said Putin.
In 2014, the Russian Government enacted tax incentives to stimulate development of the Arctic region.