Commerzbank Signs Up for Belt and Road Opportunities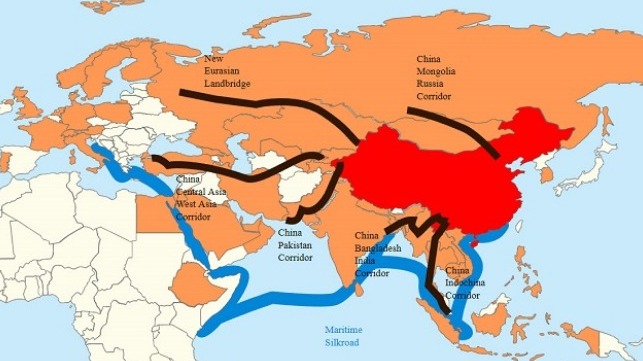 Germany's Commerzbank and the Industrial and Commercial Bank of China (ICBC) have signed a Memorandum of Understanding to support projects linked to the Belt and Road Initiative (BRI). Commerzbank aims for a business volume of $5 billion over the next five years.
China's BRI is the largest economic plan of the 21st century, with approximately 900 projects in 74 countries. It seeks to expand maritime routes and land infrastructure networks to boost trade. The Initiative will link China with countries across Asia, Europe and Africa via six corridors and project plans support the construction of motorways, ports, railways and gas pipelines.
So far, funding for BRI-related projects have been largely reliant on Chinese financial institutions, including the Export Import Bank of China, China Development Bank, China Export & Credit Insurance Corp (Sinosure) and commercial banks such as ICBC and Bank of China.
Commerzbank economists expect Foreign Direct Investment from China to BRI countries to have doubled to $25 billion by 2020. Examples of BRI projects include the international freight rail routes linking China's Chongqing and Germany's Duisburg and Zhengzhou, a major transportation hub for Central China to Hamburg, home to one of the largest harbors in Europe.
China is an important trade partner for Germany. In 2017, it topped Germany's foreign trade rankings with total trading value of about $220 billion.
Commerzbank is the only German bank to have an MOU with ICBC, and the two banks have a business relationship spanning over 20 years. Commerzbank has been in operation financing global trade since 1870 and has been present in Asia for more than 50 years, with the first representative office in Beijing opening over 30 years ago. It settles approximately 30 percent of Germany's foreign trade business.