Coast Guard Frees Icebound Lakers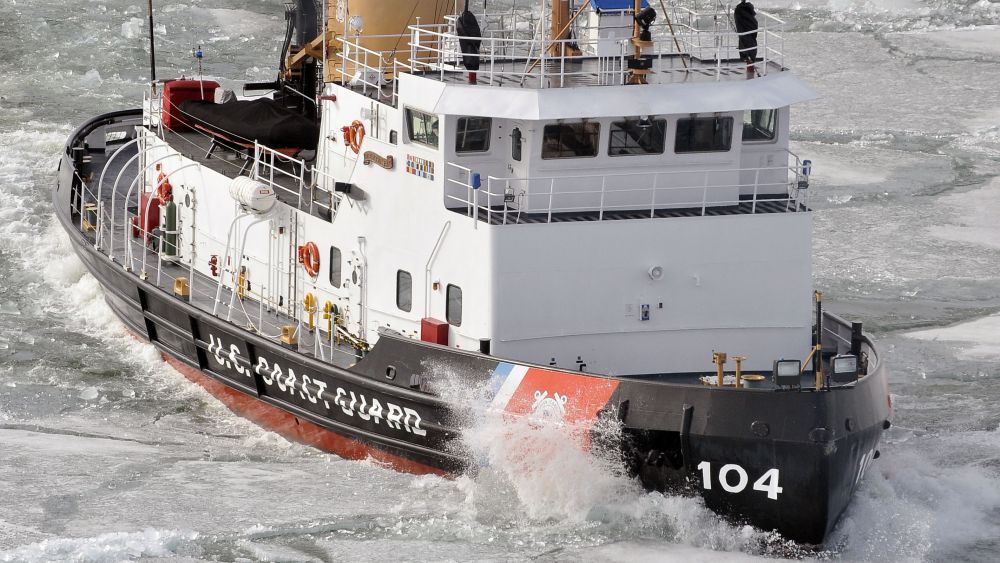 On Thursday, the Canadian and United States coast guards freed two icebound merchant vessels in the St. Marys River, the channel that connects Lake Superior and Lake Huron.
The self-unloading laker Walter J. McCarthy became stuck in the ice in the upbound Middle Neebish Channel late on Wednesday, and the laker Edgar B. Speer followed suit near Sawmill Point in the downbound channel at 0400 hours Thursday morning. The two trapped vessels obstructed the waterway, affecting the voyages of twelve other ships.
The U.S. Coast Guard icebreaker Biscayne Bay freed the McCarthy at about 1400 hours. The Canadian Coast Guard ship Samuel Risley freed the Speer at about 1500 hours.
Bulker aground in the St. Lawrence Seaway
Separately, the U.S. Coast Guard and the St. Lawrence Seaway Development Corporation are monitoring the Pacific Huron, which ran aground in the St. Lawrence Seaway on Wednesday night. The vessel was under way for Montreal with a load of soybeans when she suffered an apparent mechanical malfunction and went aground.
The forward portion of the 600-foot bulker is aground and her stern anchor is deployed. No injuries were reported, and there are no indications of leaks, pollution or flooding. The Huron is 1,000 feet outside of the navigation channel, and the seaway authorities are continuing to manage traffic while the response to the grounding continues.
Inspectors from the SLSDC, the Canadian St. Lawrence Seaway Management Corporation and a Coast Guard marine inspector boarded the Huron to conduct an initial investigation. As of Friday afternoon, the Huron's AIS signal indicated that she was still aground.