Coast Guard Faces Holiday Without Pay Due to Shutdown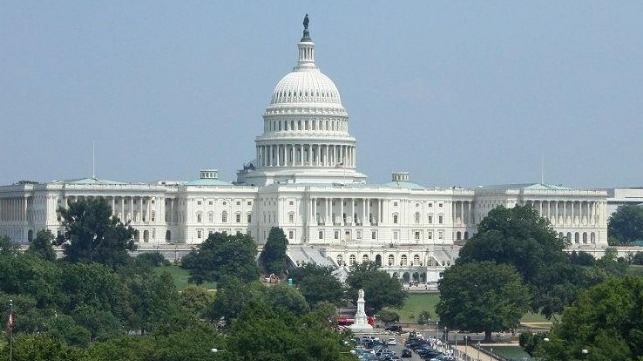 An estimated 42,000 U.S. Coast Guard servicemembers and employees are set to begin working without pay over the holidays. On Friday, the Senate and House adjourned several hours prior to the midnight deadline, effectively ending efforts to secure a stopgap spending package.
Due to differences over funding for a proposed wall at the southern border, Congress and the White House have not reached a deal for a continuing resolution to keep the federal government fully open and running. On Saturday, 380,000 federal employees will be furloughed, and 420,000 more will continue to work without pay, according to an analysis released by Senate Democrats. 42,000 Coast Guard servicemenbers and employees, 54,000 agents and officials from Customs and Border Protection, 4,400 DEA agents and 3,600 Weather Service forecasters are among those who will be serving without pay. The Department of Defense, which houses all branches of the military except for the Coast Guard, is funded and will not be immediately affected by the shutdown.
When the federal government shuts down and reopens, Congress typically includes a retroactive compensation package to cover any missed paychecks in legislation to restore funding, but it is unclear how long the negotiations to end the shutdown will last. President Donald Trump has indicated that unless the border wall project receives $5 billion in funding, "there will be a shutdown that will last for a very long time." Though Trump's party controls both houses of the legislature, the proposed wall project does not have enough support in the Senate to pass.
As previously reported, the dispute over border wall funding has implications for the Coast Guard's next-generation heavy icebreaker, recently renamed the "Polar Security Cutter." The House version of the funding package for the Department of Homeland Security does not contain funding for the icebreaker, but has added $5 billion for the wall. The Senate version contains $750 million for the icebreaker.
The shutdown will also have effects on the oil and gas industry. Lease sales and permitting for oil, gas, coal and other minerals on federal lands and waters will be suspended until after the government fully reopens.