Coast Guard Evacuates Johnston Atoll Ahead of Hurricane Walaka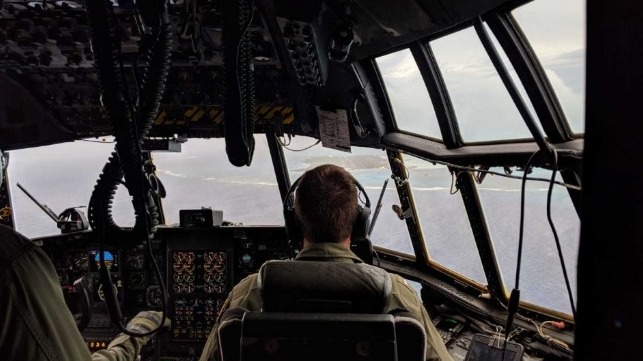 On Monday, an HC-130 Hercules aircrew from Coast Guard Air Station Barbers Point in Hawaii evacuated four U.S. Fish and Wildlife Service employees off Johnston Atoll before the arrival of Hurricane Walaka.
Hurricane Walaka passed by Johnston Atoll before strengthening to a Category 5 cyclone, one of two that are currently active in the Pacific. The storm's heavy weather was expected to reach Johnston early on Tuesday morning and intensify to hurricane conditions by the afternoon. It has since passed by, and the National Hurricane Center has lifted its hurricane warning for the island.
"Johnston Atoll is extremely remote and difficult to reach. Our resources place us in a position to lend assistance to our partners with the U.S. Fish and Wildlife Service and we are glad help," said Capt. Robert Hendrickson, chief of response for the Coast Guard's 14th District. "We encourage anyone operating in the Pacific to keep an eye on the weather as this storm moves toward the Northwest Hawaiian Islands."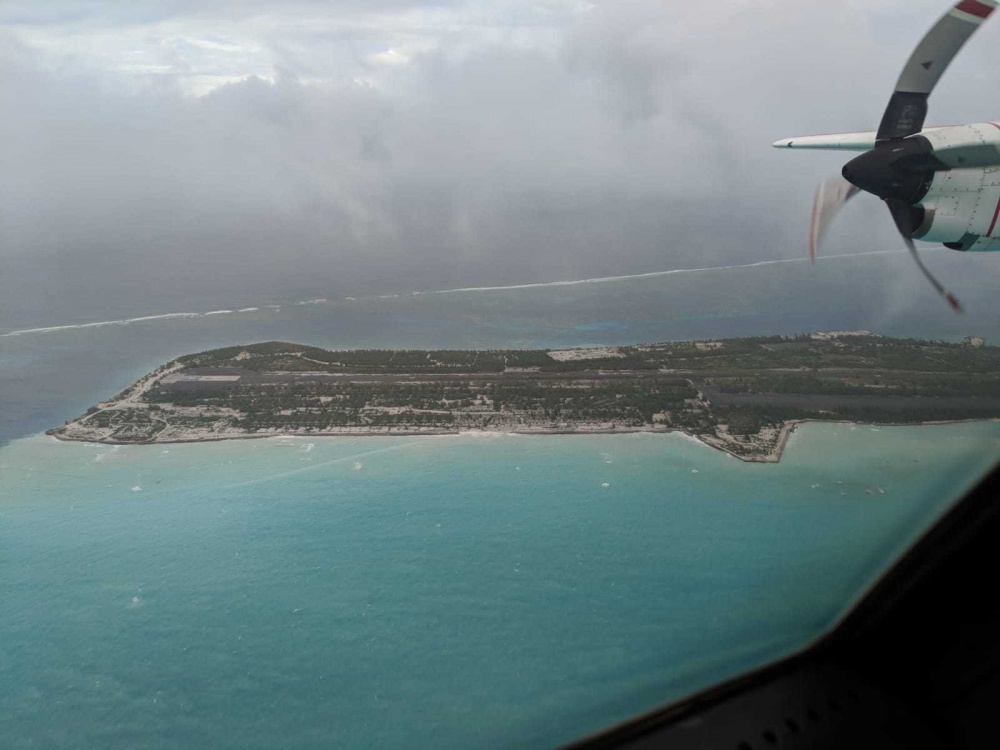 Watchstanders at JRCC Honolulu received an evacuation request on Monday afternoon from Fish and Wildlife. While the storm will pass far from large population centers, it was necessary to evacuate the USFWS personnel from the island. The four people evacuated are members of a field biology crew working out of a year-round field camp on the refuge.
"The safety of our staff and volunteers is always our primary concern," said Laura Beauregard, acting Refuge and Monument Supervisor for the U. S. Fish and Wildlife Service. "We are grateful to our partners, U. S. Coast Guard, for their assistance getting our folks back to Honolulu from one of the most remote field camps in the Pacific."
Johnston Atoll is one of the most isolated atolls in the world. It is located in the central Pacific Ocean, between the Hawaiian Islands and the Line Islands. The Johnston Atoll National Wildlife Refuge boundary includes Johnston Island and extends out to the limits of U.S. territorial seas, 12 miles from the shorelines.
Johnston Atoll National Wildlife Refuge is within the Pacific Remote Islands Marine National Monument. It has a long military history as a strategic airfield, a launch site for high altitude nuclear tests and a storage site for chemical weapons. From the 1970s through the early 1990s, it received about four million pounds of chemical-filled munitions from overseas depots, and the last were incinerated in late 2000.