Coast Guard Assists Hurricane Michael Response Effort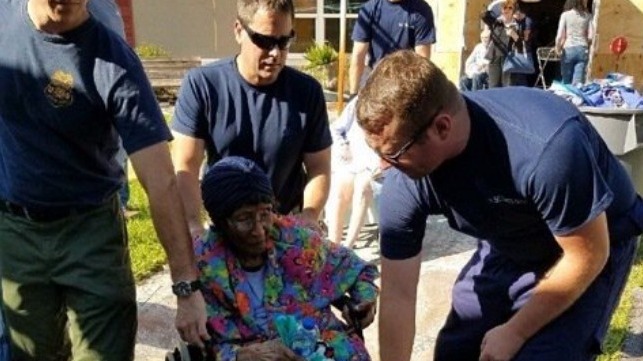 First responders have swung into action in the wake of Hurricane Michael, providing assistance to survivors and beginning the difficult task of searching for the missing. 17 deaths have been confirmed so far, and teams are still combing the debris left by the storm.
As of Thursday night, the U.S. Coast Guard reported that it had assisted 232 people and rescued 40 across the breadth of the disaster zone. In Panama City, a Coast Guard shallow-water response team assisted more than 140 residents at a rehabilitation center, providing food, water, and oxygen for the patients and helping them board buses for relocation.
Coast Guard port evaluation teams are on the ground and assessing damage to speed the reopening of waterways in Pensacola and Panama City. Pollution response personnel are evaluating waterfront facilities, sunken, damaged or capsized vessels and conducting overflights to determine the extent of any environmental harm.
The Florida National Guard and Guard units from around the country have deployed to assist with the search, rescue and recovery effort. Roughly 3,200 Guard members have been activated, and have been helping out with everything from with road clearance to temporary satellite communications.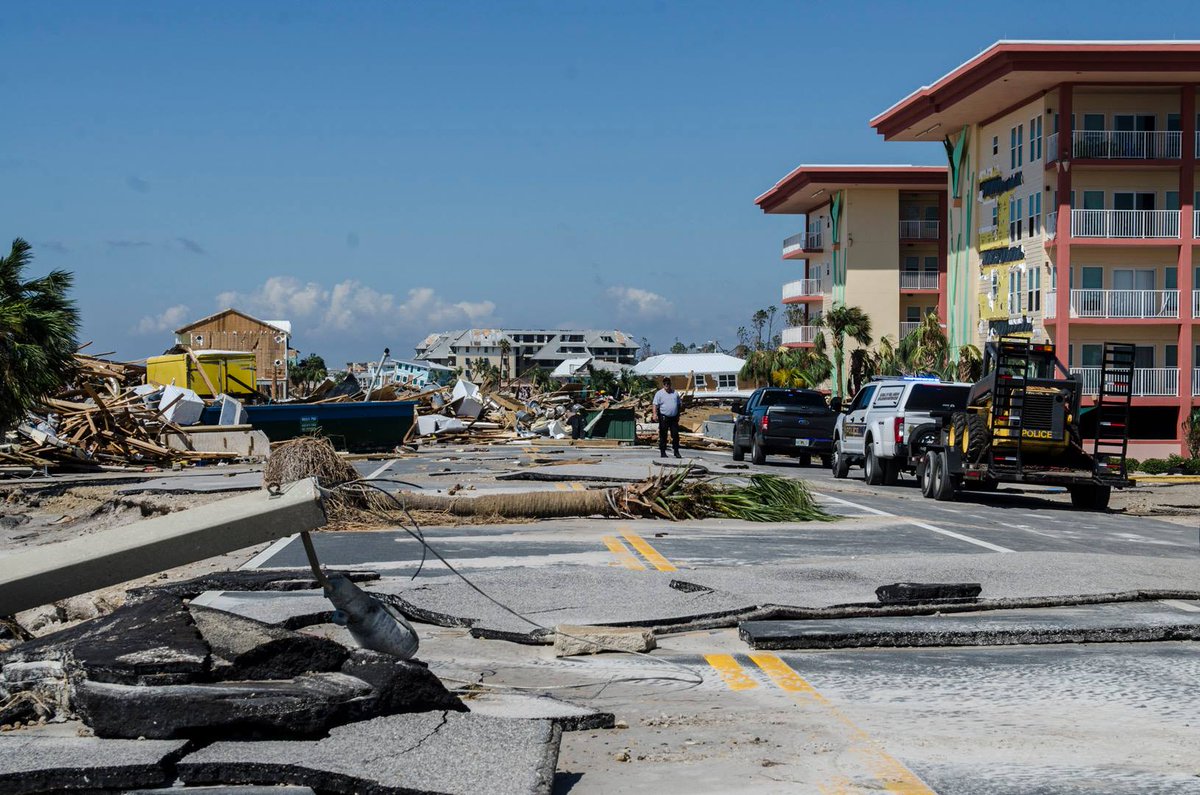 Damage in Mexico Beach (Florida National Guard)
Their assistance is much needed in seaside communities like the town of Mexico Beach, where Michael's 155-mph winds obliterated blocks of houses. Former mayor Tom Bailey told the New York Times that "the mother of all bombs doesn't do any more damage than this." A city official, Tanya Castro, told CNN that the community will not be functioning again for at least a year.
The region suffered damage to housing stock, marinas, commercial buildings, but it also lost access to many of its health care facilities. Federal officials told media that about 14 assisted living facilities, 13 nursing homes, several dialysis centers and four hospitals are currently shuttered. In addition, at least 1.15 million customers between the Gulf and the Mid-Atlantic are without electrical power.
President Donald Trump said in a Twitter update Friday that he intends to visit both Florida and Georgia early next week. "People have no idea how hard Hurricane Michael has hit the great state of Georgia," he said.