CNOOC Ships Last Modules for Yamal LNG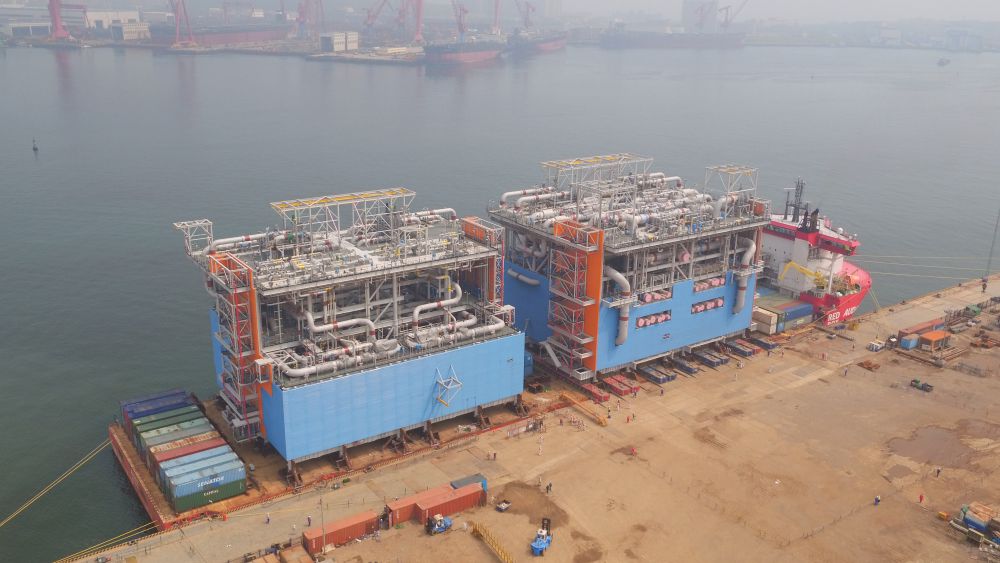 The engineering division of Chinese oil and gas firm CNOOC has shipped the last of 36 core process modules for the Yamal LNG project. The modules are the core components of Yamal's liquefaction trains, which will compress and chill the gas for shipment.
It was the largest foreign order in CNOOC's history. It was not, however, the only module order for the project – Technip has also been building giant equipment racks for Yamal, and a total of 150 units will be shipped before the LNG plant is complete.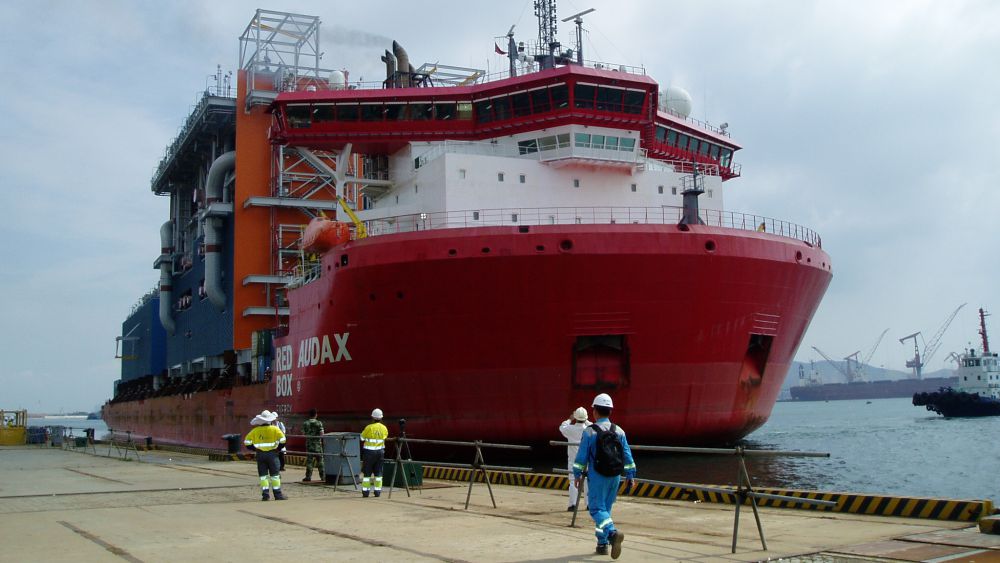 Images courtesy RED BOX
Yamal LNG, operated by Novatek and financed by a consortium of Russian, French and Chinese backers, is a greenfield development in the Russian far north. Project partner Total says that the construction environment is extremely challenging due to the remote location and to the Arctic winter weather. The access channel is frozen eight months of the year, and temperatures can fall as low as -60 F. Given the difficulties of constructing a complex liquefaction plant under these circumstances, the project partners chose to build the main components in sections, each weighing up to 8,000 tonnes, and then ship them to the site on heavy lift ships. Two icebreaking module carriers were built for the purpose of carrying the units via the Northern Sea Route in winter conditions.
Yamal LNG is slated for completion in 2019, and will ship its first product by the end of 2017. When fully built out, it will export 16.5 million tonnes per annum of LNG to European and Asian markets.
Yamal LNG's location on the Kara Sea requires the use of Russia's ice-clogged Northern Sea Route to export the product. Shipping company Sovcomflot has commissioned a fleet of the world's first icebreaking LNG carriers to accomplish the mission, and the first of these, the Christophe de Margerie, has just completed her first commercial transit of the route. The Margerie took on a load of LNG in Snovhit, Norway and departed on July 27, bound for Boryeong, South Korea. AIS data from August 16 showed her approaching her destination.