CNO: To Fix Navy's Problems, Empower Junior Officers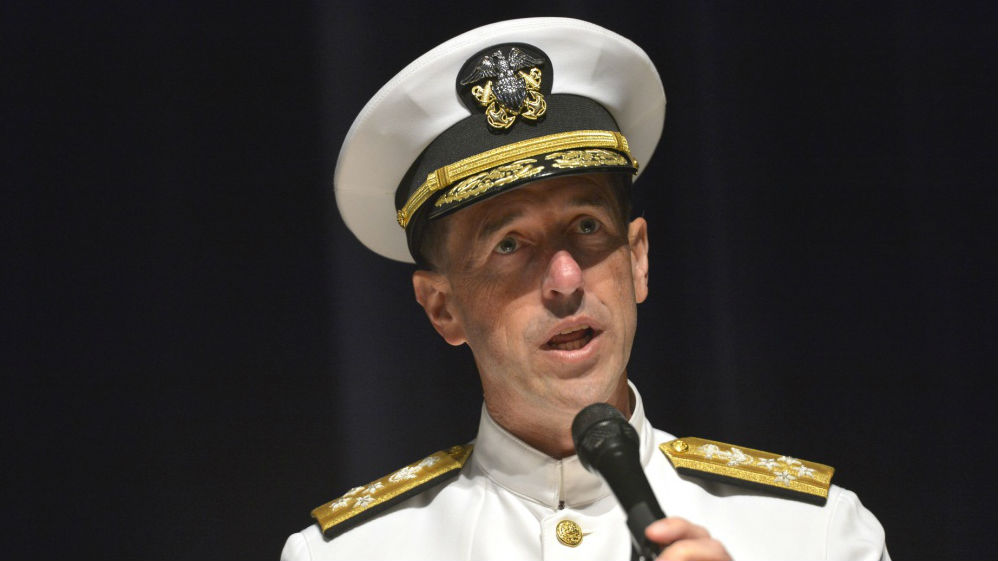 On Friday, U.S. Navy chief of naval operations Adm. John Richardson released his preliminary conclusions from a fleetwide "operational pause" in the wake of the USS McCain and USS Fitzgerald collisions. He reminded commanders that the ultimate responsibility for any unit's performance always lies with the C/O, but he focused his comments on a lower level of leadership. Richardson asserted that if it wants to improve its readiness, the Navy needs to empower its small units and junior officers, giving them the freedom and tools they need to own their own performance.
"It is clear NOW that a center of gravity for our IMMEDIATE efforts going forward must be to enhance the role of small teams and their leaders. When I hear about problems like persistent lack of sleep, consistently long work hours in port, problems in basic watchstanding, and more, it's clear to me that much of the fix is with our [junior officers and chiefs," Richardson said [caps in original statement]. "They can control so much if we give them clear guidance, responsibility, authority, and accountability allow them to own their situations."
Richardson's initial findings echo those published by the Government Accountability Office – that the Navy's surface warfare units (particularly those based overseas) suffer from training deficiencies, overwork and fatigue. But his proposed solution goes deeper than dismissing commanders who cannot guarantee their units' readiness, as the Navy has done with much of the leadership at Seventh Fleet, or in implementing another layer of oversight. Instead, he criticized the surface warfare community as a whole for letting down its junior leaders. In particular, he faulted the service's culture for:
- "piling on meaningless collateral duties and programs that contribute little to operational and warfighting excellence"
- "[stealing] leadership opportunities away from our small team leaders"
- "[smothering] their initiative"
- and "[using] a slide show instead of leadership by personal engagement."
Instead, Richardson called on commanders to engage, teach, and lead by example to develop their junior officers' capabilities. "No commander can do very wrong if you are training and empowering your junior leaders," he said, making it clear that the C/O owns the task of leadership development. In training as in everything ele, "the responsibility of the commanding officer to his or her command is absolute," he said.