CMB to Diversity Euronav Away from Tankers in Decarbonization Strategy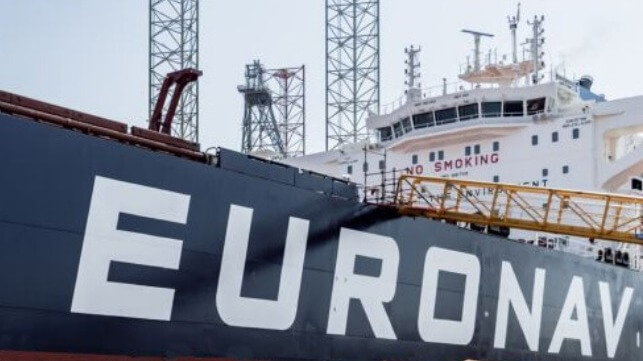 CMB looks to follow a very different strategy for Euronav focusing on decarbonization and diversification after the settlement with Frontline that carves up Euronav between the battling to large shareholders. The only thing they could agree on was that there was a "strategic and structural deadlock within Euronav," after Frontline and CMB agreed to share the supervisory board of Euronav.
Under the terms of the settlement, CMB will buy out Frontline and take control of Euronav to pursue its future strategic vision. It was this difference of opinions over the future direction that was behind the 18-month-long struggle for control of Euronav. The solution permits both companies to pursue their visions with Frontline acquiring 24 tankers while CMB redirects Euronav decreasing its dependence on the transportation of crude oil.
"CMB believes a key trend in shipping is offering low-emission ships to its customers," the company writes announcing the agreement. "It will be crucially important to dedicate significant amounts of capital from the industry and shipping companies to the development of low-carbon engines, fuel supply systems and the production of low-carbon fuels. CMB wants Euronav to play a leading role in the decarbonization of the shipping industry and be the reference shipowner when it comes to green ships."
CMB agrees to buy Frontline's 57 million shares for $18.43 per share. Combining CMB's current position of just under 23 percent of the stock with Frontline's 26 percent also triggers a mandatory offer by CMB to all shareholders. The Saverys family presents it as an opportunity for the existing holders to decide if they want to invest in their vision of the future strategy of Euronav. They do not plan to take the company private, delist it, or conduct a squeeze-out for shareholders who wish to stay in Euronav.
The vision for Euronav calls for a diversification of the fleet. The company currently has 41 VLCCs, 22 Suezmaxes with another four under construction, 1 V-Plus vessel, and two FSO vessels. Over half its VLCCs, a total of 24 ships, including ones delivered between 2015 and 2023, will be sold to Frontline.
CMB's strategy means they will be divesting less efficient, older tankers and re-investing the proceeds in newbuildings and second hand tonnage or technical upgrades to existing vessels. CMB reports it is investigating options for Euronav to invest part of the proceeds of the vessel sale to Frontline to accelerate this strategy.
Among the options they are considering is the acquisition of vessels from CMB and CMB.TECH. The two companies have bulkers and crew transfer vessels as well as a few containerships, chemical tankers, and commissioning service operation vessels. CMB has been focusing its newbuild investments on ships that are ready for alternative power, primarily ammonia or hydrogen fuels.
As part of the agreement, Euronav is also agreeing to end its arbitration against Frontline. Euronav had started the proceedings to protect its shareholders' interests after Frontline walked away from the deal at the beginning of 2023. CMB and the Saverys had fought against the merger and then successfully blocked it through share purchases of Euronav.
With today's agreement, the two companies can pursue their very different strategies. Frontline grows its position becoming the largest publicly-traded tanker operator while CMB accelerates its focus on decarbonization and the move away from tankers.