CMA CGM and COSCO Discuss Mega-Alliance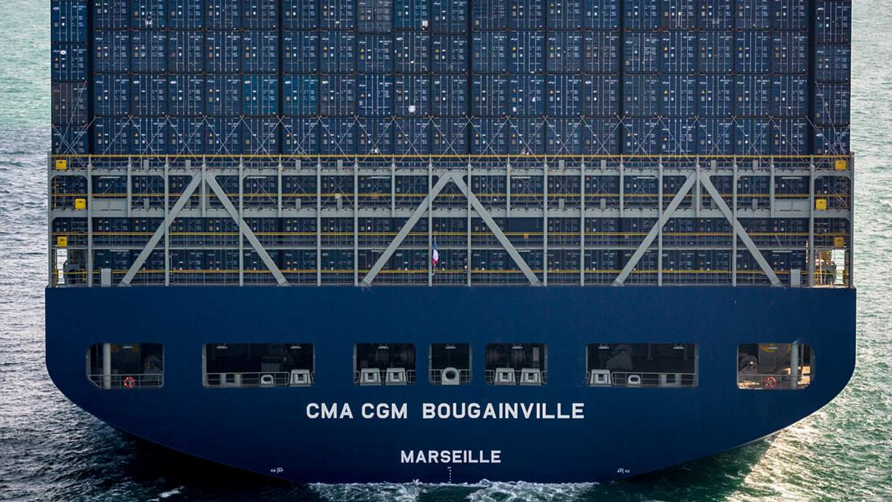 Shipping analysts Alphaliner reported Wednesday that the two carriers involved in recent container line megamergers – France's CMA CGM (merged with NOL / APL) and China COSCO (merged with CSCL) – are now looking at forming a shipping alliance to compete with Maersk and MSC's 2M.
The firms look to involve Evergreen Line and OOCL, peeling off significant support from existing alliances Ocean Three, CKHYE and G6, which count among their members shipping lines that "could be facing financial distress," Alphaliner said. In addition to facilitating competition with 2M, the move would serve to insulate the members of the new alliance from the effects of a tough market on the weaker partners in the preexisting cooperatives. CMA CGM has already said that it will remove APL fom the G6 alliance.
The proposed alliance would leave behind eight of the world's 20 largest carriers, including some facing significant headwinds, like Hyundai Merchant Marine and Hanjin. Hyundai recently sent a letter to the owners and operators of vessels it has chartered suggesting the possibility that the company could fail, ShippingWatch says.
The size of the new proposed alliance could attract the attention of regulators, which have recently scrutinized pricing policies at major carriers, forcing modifications and limits. Drewry had previously suggested that the COSCO-CSCL merger alone could undercut the stability of Ocean Three or CKHYE, depending on which ended up with the merged entity, and that the consolidation could limit competition in the industry.
Alphaliner expects that more details from the alliance discussions could become public once China COSCO finalizes its merger with CSCL in early March.