Climate Pledges Vague and Contestable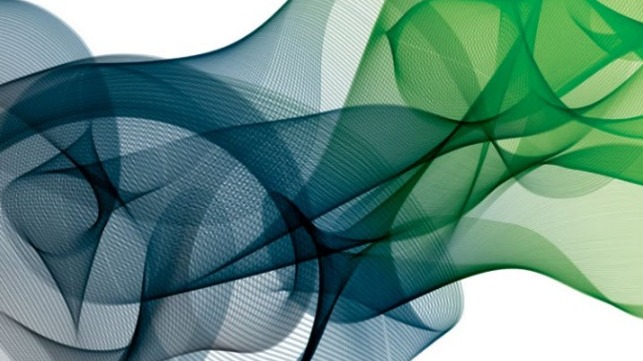 A new study by the International Transport Forum at the OECD examines how transport-related commitments in countries' climate pledges, the so-called Nationally Determined Contributions (NDCs), will affect national CO2 emissions from transport.
Transport CO2 emissions make up around 23 percent of manmade carbon emissions. Yet most NDCs are unspecific on ambitions and concrete CO2 mitigation measures for transport. Measures listed in the NDCs are in fact often desired outcomes or remain vague. In some cases, the mitigation potential of proposed measures is contestable.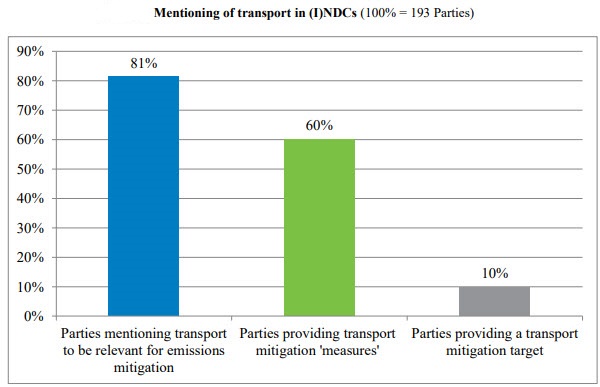 The International Transport Forum report attempts an assessment that cuts through this lack of transparency using a methodology developed specifically for the purpose.
The ITF estimates show that with the implementation of all proposed NDC measures, total CO2 emissions at the national level in 2030 would be about the same as in 2015. This implies a reduction of CO2 emissions of around 1,400MT of CO2 compared to a baseline scenario in which no specific measures are introduced. Reducing global warming to less than two degrees Celsius would require further reductions of around 600 MT CO2.
Results by region show that especially the upper-middle income countries in Asia are planning to exploit most of the currently foreseeable potential for transport CO2 reduction. High income and upper middle income countries were responsible for the main share of transport CO2 emissions in 2015. This will continue up to 2030 in all scenarios. Especially upper middle income countries are projected to increase their transport CO2 emissions in the baseline scenario (by around 1,000 MT) in the period from 2015 to 2030. However, their CO2 reduction intentions as estimated from their NDCs appear to be more ambitious than for the other income groups.
Other regions appear to leave some of the CO2 mitigation potential unused. The transport ambitions for CO2 reductions of such countries especially needs to be intensified to ensure that the ambition enshrined in the Paris Climate Agreement to limit global warming to "well below" two degrees can be achieved, says the Forum.
The report recommends to:
• move from ambitions to concrete actions for the transport sector
The 2016 Paris climate agreement must still be translated into concrete actions for the transport sector. A wide range of policy levers is available to reduce transport emissions, but their effectiveness can vary depending on the specific country context and local conditions. Continued research to identify the right mix of actions that accounts for the different country needs and circumstances is essential.

• keep track of transport pledges in NDCs after each revision cycle
To understand whether national climate ambitions have increased, it is important to keep track of further revisions of the NDCs, especially in comparison with the ambitions set out in the Paris Climate Agreement. Tracking national plans for CO2 reduction ambitions specific to the transport sector will help to decrease uncertainty over future CO2 emissions of the sector.