Chinese Shipbuilders Pursue Vessel Autonomy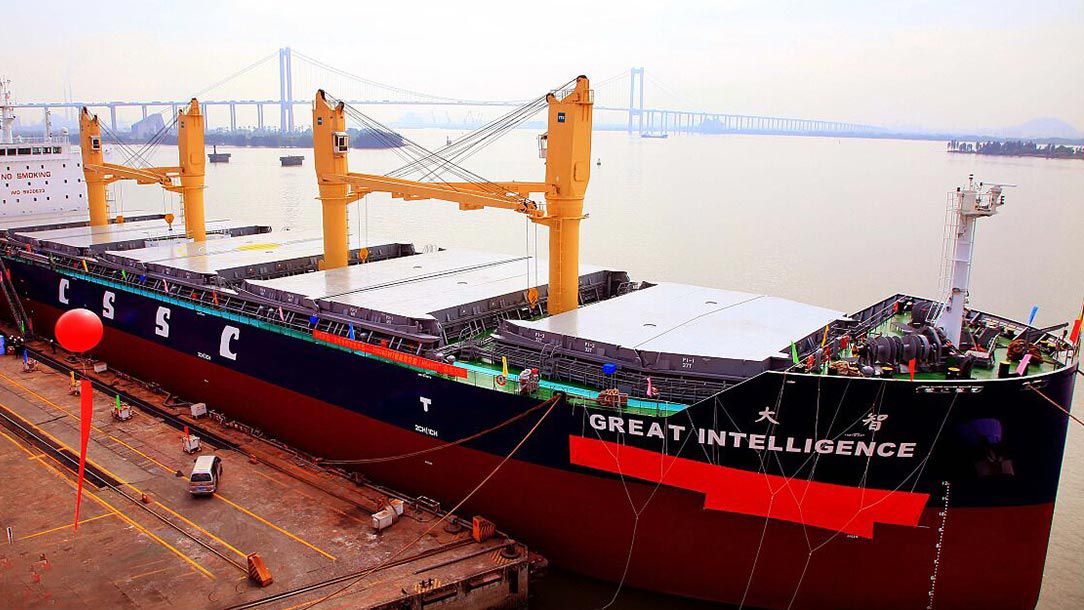 Several Chinese shipbuilders are moving quickly towards the future of shipboard automation and autonomy, and the results of their efforts are expected before the end of this decade. One "smart" Chinese vessel has already been delivered – the Great Intelligence, designed by Shanghai Merchant Ship Design and Research Institute (SDARI) and built by CSSC's Guangzhou Wenchong Shipyard. Lloyd's Register and China Class Society were also involved in the vessel's development.
The Intelligence is a modified Green Dolphin-class bulker for use in the Chinese coal and salt trade. "We redesigned the ship as a digital ship, we didn't just apply the smart systems. After the delivery, it will be an example what a smart ship is and make the shipping safer, more economic and more efficient," said Li Xin, the project leader for SDARI.
Qiu Bohai, the director of CSSC's Oceanic Intelligent Technology Innovation Centre, said that the vessel's Ship Operation and Maintenance System (SOMS) uses advanced sensing technology and machine learning to monitor energy efficiency, keep tabs on shipboard equipment and analyze weather routing options. Its capabilities provide decision-making support to the crew, who will make the final calls about routing and operations as they always have.
Somersault Cloud
On Wednesday, Chinese unmanned surface vehicle maker Oceanalpha – a builder of small USVs for research and defense – signed a contract with Wuhan University and with the local government in Zhuhai for the development of an autonomous cargo ship. The vessel, to be named Somersault Cloud after a passage in a classical Chinese text, would be the first of its kind (if it is delivered on schedule). The firm expects that the battery-powered, 500-tonne coastal vessel will be in operation by 2019, one year ahead of the Kongsberg / Marin Teknikk Yara Birkeland, an autonomous container feeder for Norwegian fertilizer firm Yara.
According to Chinese outlet Sixth Tone, the Cloud will have a range of 500 nm, and will operate within territorial seas near Zhuhai. Zhuhai has dozens of inhabited islands, which rely on shipping for basic supplies, and Oceanalpha hopes that an autonomous ship will be able to lower the cost of delivery and improve reliability – even during high sea states.
Oceanalpha's founder, Zhang Yunfei, told reporters at Marintec 2017 that the vessel could be accompanied by an armed, remotely-controlled patrol craft to deter the risk of piracy. While Chinese littoral waters are not known for pirate attacks, the threat of armed robbery or hijacking is often cited as a weak point for unmanned merchant vessels; deploying an armed escort would appear to address this concern.