Chinese Navy Opens First Overseas Base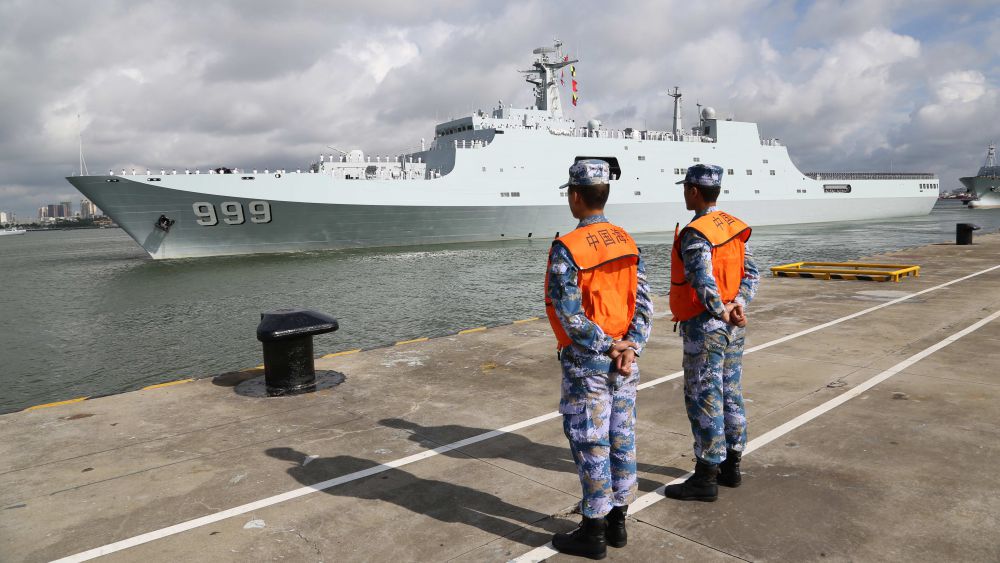 On Tuesday, the 90th anniversary of the founding of the People's Liberation Army, Chinese military officials formally opened the nation's first overseas military base, a naval "support" facility in Djibouti, adjacent to the Strait of Bab el-Mandeb. Over 300 people attended the ceremony, including Vice-Admiral Tian Zhong, deputy commander of the PLA Navy, and Djibouti defense minister Ali Hasan Bahdon.

The Chinese base is reportedly designed to house up to 10,000 personnel, and it includes new berths for large warships. The PLA Navy amphibious assault ship CNS Jinggang Shan and the semi-sub mobile landing platform CNS Donghaidao departed Zhanjiang, China in mid-July to bring the first contingent of soldiers and supplies.
Despite the deployment of warships and military personnel, China insists that the base is not for military purposes. In a recent editorial, Chinese state outlet Xinhua emphasized that "the Djibouti base has nothing to do with an arms race or military expansion, and China has no intention of turning the logistics center into a military foothold."
Djibouti is smaller than the Chicago metropolitan area, but its strategic location has attracted a multinational military presence. The Chinese base joins Camp Lemmonier, the largest U.S. military installation in Africa; a barracks for the Japan Self Defense Force; a base for the French Foreign Legion; and (coming soon) a new Saudi facility. Japan recently moved to enlarge its base in Djibouti and to deploy additional military assets. Analysts suggest that part of its motivation may be to counter China's growing influence in the region.
Earlier this week, Japanese military divers allegedly approached a Chinese warship at berth in Djibouti. The encounter, reported only by the official news outlet of China's state prosecution bureau, ended when the Chinese warship drove off the divers with "strong lights" and verbal warnings. The "Procuratorial Daily" quoted a military prosecutor who was on board to provide legal advice to the crew; he asserted that the alleged approach of the divers was "a dangerous act not supported by international law," and advised that his ship could exercise the right to self-defense.