China to Build LNG-Fueled Power Plant at Hambantota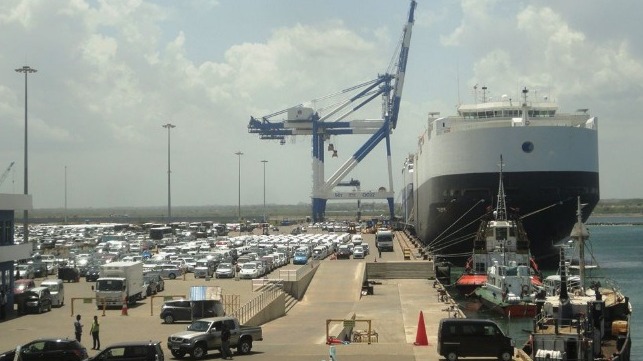 On Wednesday, Sri Lanka's development and trade minister Malik Samarawickrama confirmed that Chinese investors have been cleared to build a $700 million natural gas-powered electrical station in the Chinese-run port of Hambantota. He first announced plans for Chinese state-owned engineering company Sinomach to build the plant earlier this month. The 400-gigawatt power plant will be fueled with LNG.
According to local media, Samarawickrama also noted China's growing importance on the world stage, and suggested that his government intended to cooperate fully with Beijing's "Belt and Road" development strategy.
The plans for the new power plant follow several months after China Merchants Port Holding took over operations of the Port of Hambantota. This $1.1 billion concession agreement, signed last July, was negotiated in exchange for a reduction in Sri Lanka's heavy burden of debt to Chinese banks. Under ex-president Mahinda Rajapaksa, Sri Lanka borrowed billions from China to finance projects at Hambantota, including a commercially unsuccessful airport and a little-used four-lane highway. Due to these loans and others, Sri Lanka's government now spends an estimated 80 percent of its revenue repaying its loans.
Hambantota is directly adjacent to the busiest east-west shipping lanes crossing the Indian Ocean, but it has not enjoyed commercial success since its opening in 2010. India and the United States have expressed concern that since the port appears to lack commercial viability, China may not intend to use it for merchant shipping, but rather as a naval base. Sri Lanka has worked to allay these concerns: in announcing the deal last year, ports minister Mainda Samarasinghe promised that "no naval ship, including Chinese ones, can call at Hambantota without our permission."
China continues to provide Sri Lanka with loans and direct investments. In April, state-owned China Communication Construction Company (CCCC) announced that it will invest $800 million in an underground road network in Colombo's Port City, a CCCC-operated land reclamation and construction project that is already worth $1.4 billion. In addition, the state-owned Export-Import Bank of China has agreed to lend Sri Lanka $1 billion for the construction of a new highway from Colombo to Kandy, the nation's second-largest city.