China Threatens Steep Tariffs on U.S. LNG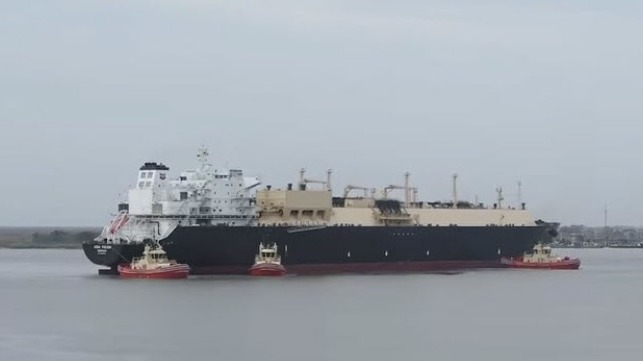 China's government has proposed to levy tariffs of 25 percent on American LNG exports, threatening the burgeoning trade in natural gas between the U.S. Gulf Coast and East Asia.
Multiple American energy companies are investing in capital-intensive liquefaction capacity to satisfy growing Chinese demand. China has limited domestic supplies, and as its consumption grows, it has quickly surpassed Japan to become the world's largest natural gas importer. China gets just over half of its import volume from LNG shipments, and it imported about 38 mtpa last year, up from about 10 mtpa in 2010. Half of that increase came in the last two years alone, driven by a government policy favoring gas over coal.
The U.S. supplied four percent of China's LNG demand last year, making it the nation's fifth-largest supplier. The threat of steep tariffs on U.S. LNG, even if never fully implemented, could have a chilling effect on American investment decisions and the signing of new purchase agreements.
Given the commodity's importance, many analysts had predicted that Beijing would leave LNG out of the trade restrictions it is imposing on U.S. exports in retaliation for the Trump administration's escalating rounds of tariffs. "LNG is clearly seen as an essential good by the Chinese government. Given this, in the event of an escalation, LNG is likely to remain outside the bounds of any additional tariffs," predicted analyst Nicholas Browne of Wood Mac in a research note in June.
That calculus may change next year when Gazprom's massive "Power of Siberia" pipeline is complete. Once operational, it will deliver up to 60 billion cubic meters per year from Russian gas fields - more than the total amount of LNG that China imported in 2017. China and Russia are already in negotiations over a second, parallel pipeline with equivalent capacity.
In addition to the possible tariffs on LNG, Reuters reports that state-owned oil major Sinopec's trading unit, Unipec, has suspended its imports of American oil. China is the world's largest oil importer, and it is the second-largest buyer of U.S. oil exports.
API voices concern over growing trade war
On Friday, America's largest oil industry group warned that the Trump association's trade war with China poses serious risks for the energy sector.
"China's retaliation will hit America's energy industry particularly hard," said Kyle Isakower, VP for regulatory and economic policy at the American Petroleum Institute. "American natural gas and oil companies already hit by U.S. tariffs on industrial products . . . will now be faced with Chinese tariffs on critical U.S. exports, impacting American jobs that rely directly and indirectly on the energy industry. We urge the administration to end these trade policies that work against our own energy interests and threaten our shared goal of maximizing U.S. energy production and U.S. energy exports."