Carnival Corporation Earns Perfect Score in Equality Index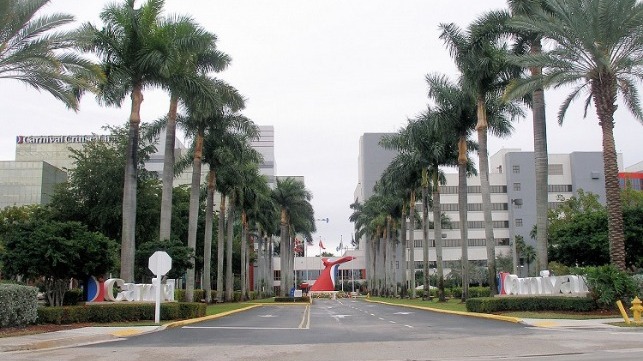 Carnival Corporation has been recognized by the Human Rights Campaign Foundation with a perfect score for the third consecutive year in its 2019 Corporate Equality Index, which rates U.S. companies on their treatment of LGBTQ consumers, investors and employees.
The index also recognized Carnival Corporation with the designation of a Best Place to Work for LGBTQ Equality.
The announcement follows Carnival Corporation being recently recognized as one of America's Best Employers for Diversity in 2019 by Forbes Media, as well as being named to the first-ever NAACP Equity, Inclusion and Empowerment Index, which assesses U.S. companies on their commitment to racial and ethnic equity in every aspect of their business and operations. Additionally, Carnival Corporation's namesake cruise line brand, Carnival Cruise Line, was recognized in 2018 with both a Travvy Award and Women's Choice Award as the best cruise line for LGBTQ travelers.
This aligns with Carnival Corporation's 2020 sustainability goals, including a commitment to building a diverse and inclusive workforce and providing all employees with a positive work environment and opportunities to build a rewarding career to further drive employee engagement.
The company has also shown support through:
• Partnering with OUTBermuda and other LGBTQ community organizations to support the legal recognition of same-sex marriages in Bermuda;
• Offering welcoming environments with LGBTQ cruises, onboard activities and special events, including the company's Holland America Line brand sponsoring the 2019 Seattle Men's and Women's Chorus Annual Dinner and Auction;
• Participating in Florida Competes (formerly Florida Businesses for a Competitive Workforce), a top coalition to end LGBTQ discrimination in the state's businesses;
• Participation and sponsorship of annual Pride events to raise awareness and funds for LGBTQ organizations, including the Seattle Pride Parade and Southampton (England) Pride; and
• Partnering with equal opportunity champions such as the Human Rights Campaign, Executive Leadership Council, Hispanic Association on Corporate Responsibility, Catalyst, Leadership Education for Asian Pacifics and CEO Action for Diversity and Inclusion.