Cargo Liquefaction is Deadliest Cause of Bulker Losses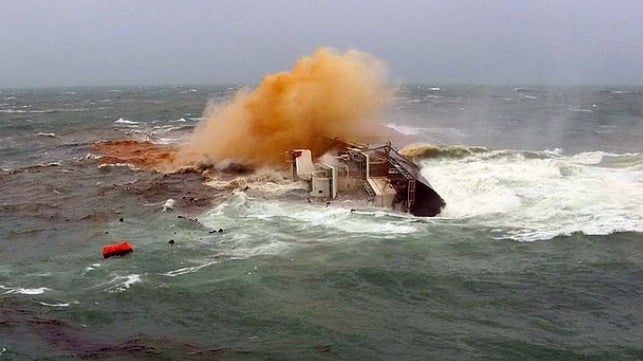 Intercargo, the international association of bulker owners, has released a ten-year review of large bulk carrier casualties, including 53 total losses and over 200 seafarer fatalities.
The data covers casualties for all bulkers over 10,000 dwt. The majority of casualties were in the Handysize and Handymax categories, which accounted for about 60 percent of the total.
Handysize bulker losses have tailed off sharply since 2011, Intercargo noted, indicating remarkable improvement. Overall, losses peaked that year and have generally trended downwards since. The average age of casualty vessels has also been in decline, from a peak of more than 30 years in 2009 down to just 17 years in 2017.
Loss of life was driven in large part by the most severe disasters. The most fatal accidents over the ten-year period were those attributed to cargo liquefaction, Intercargo reported. Nickel ore, bauxite and laterite cargoes have contributed to several capsizings: the ore cargo can shift to one side of the hold and then fail to return to its original position, leading to a rapid alteration of the vessel's center of gravity. Though suspected cargo liquefaction accounted for only nine ships lost, it was responsible for fully half of the loss of life, far more than any other causal factor. Just two of these vessel casualties, the Nasco Diamond and Vinalines Queen sinkings, accounted for nearly a quarter of fatalities over the period.
While not nearly as deadly, groundings were the most frequently reported cause of total losses. 22 out of 53 vessels on the list were lost to groundings, with the damage concentrated in the Handysize category.