Captain Fined for Lack of Fall Protection for Crew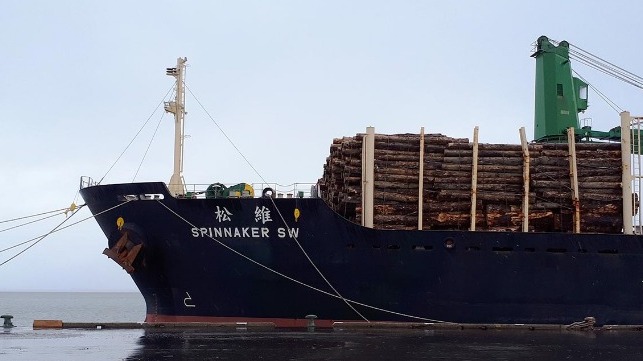 Capt. Jianxi Chen, the master of the bulker Spinnaker SW, has been fined $6,000 by Maritime New Zealand for permitting his crew to work at height without fall protection.
On March 25, while the Spinnaker was at the port of Bluff, NZ to take on a load of logs, a Maritime NZ officer became aware of "potential safety issues" on board the vessel. The officer looked at the vessel's SMS and found that - as is generally the case - it required crew working aloft to wear the right PPE. The PPE on board was allegedly in poor shape, and so the inspector imposed conditions on the vessel requiring operations to be conducted in accordance with the SMS.
According to Maritime NZ, this request was not followed by the captain. The next day, the crew continued to work at height without the required PPE. The inspector escalated compliance steps and detained the vessel for a thorough investigation. A PSC officer arrived on March 27 to give the ship a full port state control inspection, and the review found additional deficiencies in safety practices on board, leading to a further detention.
On March 30, the ship passed an independent ISM audit, and she was cleared to go as soon as Capt. Jianxi answered charges related to the SMS violation. On April 4, he pled guilty to one charge of permitting dangerous activity involving ships at a court in Timaru, New Zealand, and was fined $6,000. With her detention lifted the Spinnaker departed, and as of Friday she was under way once more, bound for South Korea.
"We are pleased with today's outcome in court, our role is to ensure that all maritime activities are carried out safely," said Maritime NZ Acting Regional Compliance Manager (Southern) Domonic Venz.