Captain Charged With Drunkenness After Near Miss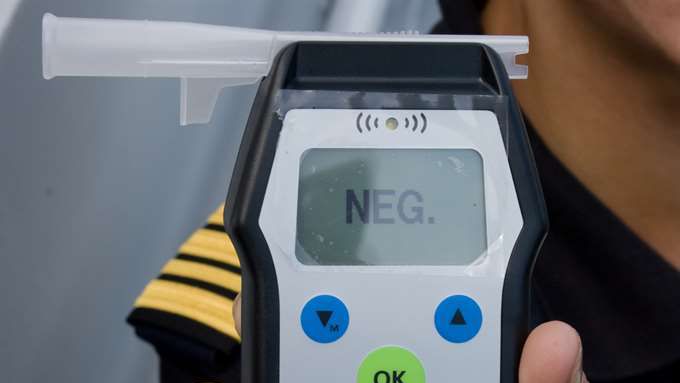 Swedish prosecutors have charged the captain of the Estonian-owned cargo vessel Helt for intoxication after his ship nearly ran aground northeast of Copenhagen.
On the night of March 10, the 2,100 dwt Helt was heading northbound in the Øresund strait when she altered course and headed for shore near Rydebäck, south of Helsingborg. The marine traffic service attempted to contact the vessel, but they were unsuccessful, and they alerted the Coast Guard. Two patrol boats, the KBV 034 and KBV 314, headed out to intercept the Helt.
At the last moment, the Helt turned to avoid a grounding. With the danger of serious damage and pollution averted, she continued on a northerly course with the Swedish Coast Guard boats in pursuit. They caught up with her to the north of Helsingborg and sent a boarding team aboard. The officers reportedly ordered the crew to anchor up while they investigated.
"When we entered the cabin we felt a distinct stench of alcohol and the captain was sitting on the sofa," an officer wrote in the incident report. "He was visibly affected, red eyes, flushed face, his breath smelt noticeably of alcohol."
The officers administered a breathalyzer test, and the captain tested for 1.83 parts-per-thousand BAC, or about 0.19 percent by volume – more than double the legal limit for driving in the United States. The captain admitted that he had consumed nearly a pint of vodka over the course of the day, a statement confirmed by an almost-empty bottle found nearby. He was taken off the vessel and held pending trial.
In court, the captain admitted the charges and expressed regret. Prosecutors estimated that he would be sentenced to a term of several months in jail. As for the Helt, her operator said that a relief captain was quickly brought in, and the vessel continued on her commercial voyage with little delay.
The Helt's Equasis records show a number of inspection deficiencies last year, including unsatisfactory watchkeeping records and an inoperable Bridge Navigation Watch Alarm System (BNWAS), which sounds a series of alarms if it suspects that the watchstander is absent or asleep. The vessel was not detained.