Canada to Boost Spill Response Ahead of Pipeline Decision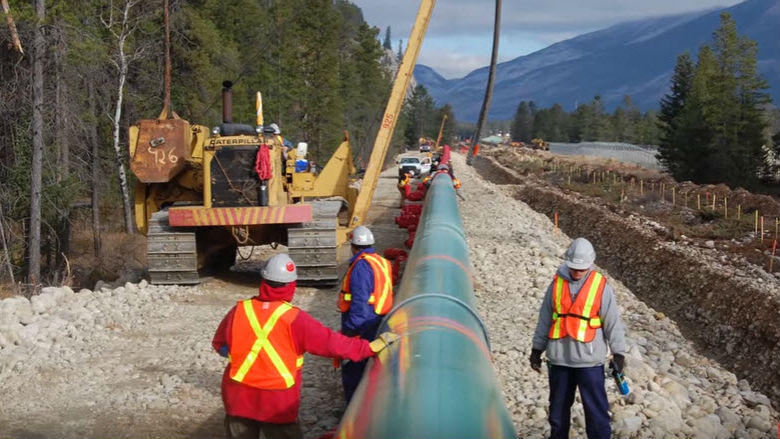 Canada's Liberal government on Monday vowed to toughen its response to oil spills at sea, a move some environmentalists said was a clear signal Ottawa will approve a hotly-contested pipeline from Alberta's oil sands to the Pacific Coast.
As part of a marine safety plan to protect oceans, Prime Minister Justin Trudeau said Ottawa would invest in better response measures and research into how to clean up oil spills.
Trudeau said the plan, set to cost C$1.5 billion ($1.1 billion) over five years, "will make Canada a world-leader in marine safety."
The government has until December 19 to decide whether to allow Kinder Morgan to twin the Trans Mountain pipeline, a project that is opposed by environmentalists, who are concerned about the impact of developing Alberta's oil sands, and aboriginal activists who feel they were not consulted fairly.
The original Trans Mountain pipeline was built in 1953. The proposed expansion, if approved, would create a twinned pipeline that would increase the nominal capacity of the system from 300,000 barrels per day, to 890,000 barrels per day. The proposed new line would carry heavier oils but would also have the capability for transporting light crude oils.
Trudeau, pressed by reporters three times about approving the pipeline, declined to give a direct response.
Canada's energy industry, which is already struggling with high unemployment and low prices, as well as the government of Alberta are pressuring Ottawa to approve the project.
"Today's announcement ... is the strongest signal yet that the Liberal Government is trying to create a context that would justify their approval of the Kinder Morgan pipeline," the Stand.earth environmental group said in a statement.
Critics say if the pipeline is approved, it will lead to more tanker shipping and boost the chances of an accident.
In a statement, Trudeau said the government would make shipping safer by providing better charting in key areas of high traffic, opening new radar sites and increasing the size of an industry fund that pays compensation for spills.
Trans Mountain runs from Alberta to the Pacific province of British Columbia, where the local government has laid down five conditions which must be met before it allows pipelines to be built on its territory.
One of the demands is that Ottawa upgrade its ability to tackle oil spills. No one from British Columbia's provincial government was immediately available for comment.
The expanded pipeline would primarily carry heavy crude oil, the bulk of which would be loaded onto tankers at Kinder Morgan's Vancouver marine terminal.