Call for Action to Combat Crime in Free Trade Zones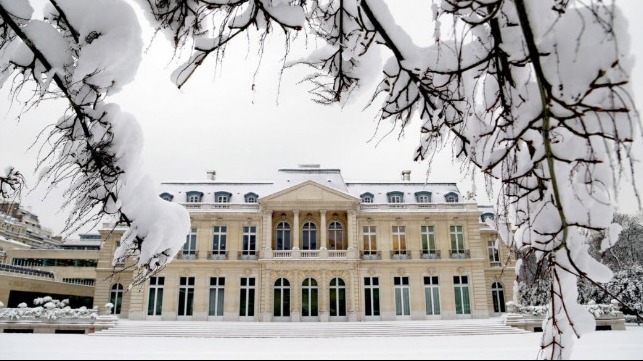 The harmful effects of criminal networks operating in free trade zones highlights a pressing need for governments to improve coordination and address the lack of enforcement, says the Transnational Alliance to Combat Illicit Trade (TRACIT).
The call for action comes after the organization participated in the 6th Annual Meeting of the Organisation for Economic Co-operation and Development (OECD) Task Force on Countering Illicit Trade last week. At the meeting, the OECD presented its latest reportTrade in Counterfeit Goods and Free Trade Zones: Evidence from recent trends. Rapid growth in free trade zones – where economic activity is driven by reduced taxes and customs controls, light regulation and limited oversight – is unintentionally fostering growth in counterfeit goods trafficking, says the OECD.
The report sheds new light on the abuse of free trade zones to facilitate a wide range of illicit activities, including organized criminal activity in illegal wildlife trade, tobacco smuggling, fraud and counterfeiting and piracy of products. In its study, the OECD identifies data trends that show propensities for increased illicit trade, such as an additional free trade zone within an economy is associated with a 5.9 percent increase in the value of exported counterfeited and pirated goods on average.
"The report highlights what business has long experienced – that free trade zones are routinely exploited to facilitate trade in counterfeit and pirated products, as well as smuggling and money laundering," said TRACIT Director-General, Jeffrey Hardy. "We encourage the OECD to continue taking a leadership role in addressing transparency in free trade zones, strengthening cooperation with stakeholders and encouraging the development of good practices to reduce zone vulnerabilities to illicit trade."
During the meeting, the OECD also presented its draft Guidance on Enhancing Transparency in Free Trade Zones that will be finalized in a process driven by member countries in consultation with the private sector. The Guidance includes measures for governments to take to reduce the abuse of free trade zones as conduits for illicit trade as well as a Code of Conduct.
There are more than 3,500 free trade zones, often located at key ports, in 130 countries in North and South America, the Asia-Pacific region, Europe and Africa, up from 79 in 25 countries in 1975. The special zones facilitate trade by offering businesses advantageous tariffs and lighter regulation on financing, ownership, labor and immigration and taxes. They have helped emerging economies to attract foreign investment and generate jobs and growth, although they have also benefited wealthier economies such as the U.S., Singapore and Hong Kong.
Earlier OECD work has shown that 2.5 percent of imported goods worldwide, and five percent of European Union imports, are fakes.