Bunkerer Aegean Marine Reveals $200 Million Writedown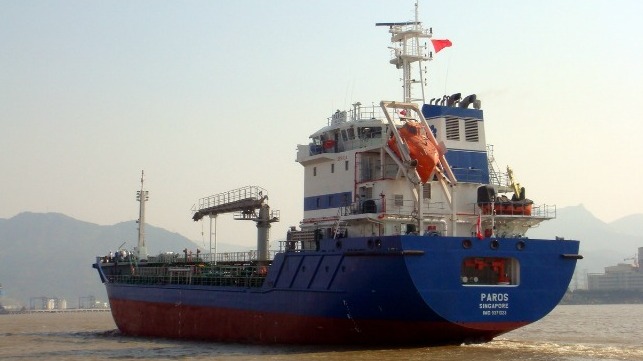 Shares in Aegean Marine Petroleum plummeted 75 percent on Tuesday when the firm announced a $200 million writedown on accounts receivable from four clients. The company said that the deals "may have been, in full or in part, without economic substance and improperly accounted for."
In response to the potential wrongdoing, Aegean said that it has dismissed or suspended several employees, reconstituted its board, revamped its management team, and created an independent audit committee to conduct a review of its historical financial reporting. Independent counsel and forensic accounting specialists have been hired to assist. Aegean is also undertaking a full-scale strategic and operational review to maximize profitability, including a review of the firm's physical assets and footprint.
The Nasdaq-listed company has also reported its findings to the U.S. Securities and Exchange Commission and the Department of Justice, and it says that it intends to cooperate with any resulting investigations.
"The new Board is taking all necessary actions to improve financial and operating performance and enhance both transparency and corporate governance in order to deliver value to our shareholders and other stakeholders," said chairman Donald Moore in a statement. Moore, along with investors Tyler Baron and Raymond Bartoszek, were brought onto Aegean's board last month as part of a settlement agreement with the activist hedge fund RBM Holdings. In January, the group accused Aegean of "chronic failures in corporate governance, financial management and operations," and nominated the new slate of directors to begin restructuring the company.
Aegean says that it is the largest independent physical bunkers supplier in the world. Seaport Global analyst Kevin Sterling suggested that the announcement constitutes a "crippling blow" for Aegean, which will leave it "severely weakened" and vulnerable to loss of market share to leading competitor World Fuel Services. The financial markets appears to agree that Aegean faces headwinds: its shares have lost 88 percent of their value relative to a high of $5.90 per share last June. Aegean reported a loss of $20 million on revenues of $3.5 billion in the fourth quarter last year, months before the writedown announcement, and warned of a "highly competitive market that remains under pressure."
Aegean Marine was founded by Greek oil magnate Dimitris Melissanidis, who listed the firm on the Nasdaq exchange in 2006. He sold his stake in 2016, and has long denied involvement in the company's operations. In 1999 and 2000, Melissanidis was acquitted of two felony charges and four misdemeanor charges related to allegations of fuel smuggling, including "multiple instances of false certifications, forgery, use of forged documents and trafficking in contraband," according to Aegean's IPO prospectus. The acquittals were confirmed on appeal by Greece's Supreme Court.