Bulker Avoids Detention Over North Korean Cargoes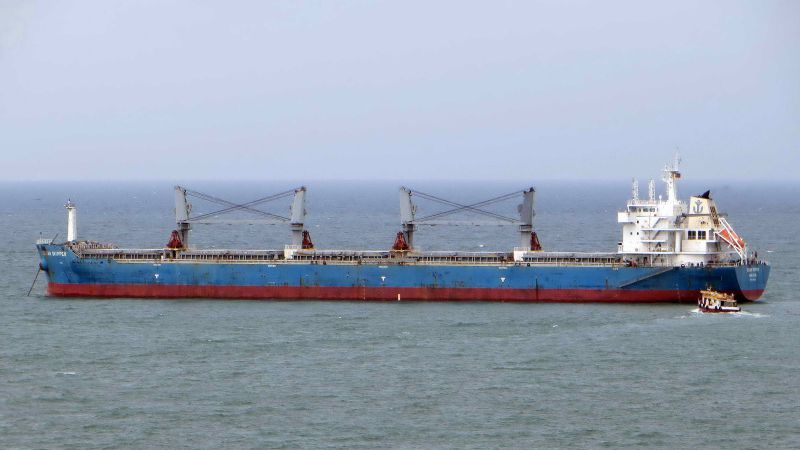 Japanese authorities at the port of Chiba have released a bulker that may have violated Tokyo's unilateral sanctions on North Korea. The vessel, the Hong Kong-flagged Ocean Skipper, called at the North Korean port of Rajin early this year, according to testimony provided by a crewmember. Japan has enacted a ban on vessels that have called in North Korea.
According to Kyodo News, the police allowed the Skipper to sail for her next port of call, despite recorded evidence on board that documented a shipment of coal carried between Rajin and China. The Skipper's master had not reported a call at Rajin to the Japan Coast Guard when filing the ship's arrival paperwork, and if he had been charged, he could have faced up to $26,000 in fines.
The Hong Kong-flagged Ocean Skipper is managed by a small firm in Fuzhou, China. Neither of the firm's two vessels have any record of port state control detentions.
Japan has gradually ramped up its sanctions on North Korea as the North's nuclear and ballistic missile testing programs advance. Prime Minister Shinzo Abe has made clear that the "new level of threat" posed by Pyongyang's missile launches and underground nuclear tests is "absolutely unacceptable." The missile tests include two launches that flew directly over Japanese territory, in addition to multiple launches into the waters of Japan's EEZ.
Japanese sanctions on the North's shipping have expanded to cover not just North Korean ships, or Japanese-flagged ships that have called in North Korea, but all ships that have traded to and from North Korean ports. Its parliament has also considered enacting a law to allow any North Korean ships that are subject to U.N. sanctions to be confiscated if they sail into Japanese territorial seas.
The U.N. Security Council has also ratcheted up international sanctions on North Korean shipping and trade, showing an unusual degree of unanimity on the question of Pyongyang's arms program. In October, the council agreed to ban four vessels from the ports of all U.N. member states (effectively all internationally recognized states). It is the first time in U.N. history that individual vessels have been banned from all foreign ports.These ships include:
- Jie Shun, a Cambodian-flagged freighter
- Tong San 2, a North Korean-flagged freighter
- Hao Fan 6, a St. Kitts and Nevis-flagged bulker
- Petrel 8, a Comoros-flagged bulker
The United States left the door open to expanding this list with five more ships once more information on their activities is available.
Last year, the U.N. Security Council blacklisted 31 North Korean ships under a different sanctions resolution. Five have since been removed from that list after an appeal from China.