British Forwarders Slam Low Sulfur Fuel Surcharge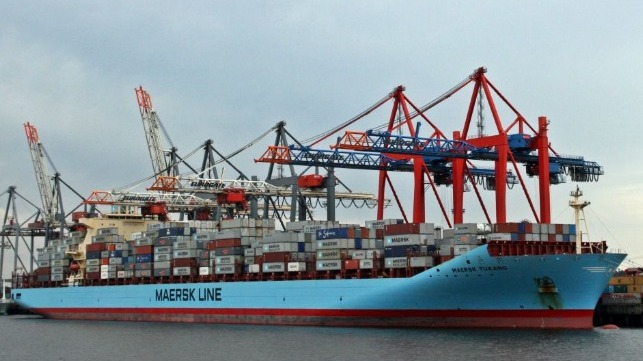 In a statement released Wednesday, the British International Freight Association sharply criticized Maersk Line's new bunker adjustment factor (BAF) for the run-up to the IMO 2020 sulfur cap. The NVOCC trade group described the additional charge as "unjustified," swingeing" and "blatant" profiteering.
Effective January 1, 2019, Maersk Line will implement a bunker surcharge of $480-840 on Asia-Europe routes, depending upon fuel prices, and similar amounts for other services. The BAF is intended to offset the price differential between today's rates for high-sulfur HFO and post-2020 prices for compliant, low sulfur fuel oil (LSFO). Llike other lines, Maersk will begin switching over to LSFO in advance of the 2020 deadline as it transitions to comply with the regulation.
"By any measure, these are very major increases, and they will be received negatively by BIFA members' customers," said association director general Robert Keen. "While the shipping operators may say that the new BAFs are needed to cover the cost of switching to low sulphur fuels or fitting exhaust 'scrubbers,' rises of this magnitude are unjustified and could be construed as blatant profiteering by shipping lines determined to exploit the situation."
Keen warned that the surcharge would be viewed with suspicion by NVOCCs' shoreside clients, who may not have detailed knowledge of the shipping industry's cost structure. "BIFA members are now faced with the task of explaining yet another surcharge to their customers, and what the rationale behind it is," he said. "The sulfur surcharge is bound to be extremely unpopular. Sometimes there is an unfair perception that our members are to blame."
In general, BIFA opposes surcharges as a pricing strategy, and it noted many prior examples - surcharges for peak season shipments, currency exchange rates, "emergency" bunker costs, equipment imbalance and other factors. Instead, BIFA suggests that carriers should integrate any necessary increases into the freight rate, and manage required fluctuations within that single figure.
Fuel cost realities
Maersk will be experimenting with scrubbers on a limited number of vessels, but LSFO is the core of its compliance strategy, as it will be for the vast majority of the world's fleet. Maersk expects that the costlier fuel will add $2 billion or more to its annual bunker bill, and up to $15 billion for the containerized ocean freight sector as a whole.
To offset the extra cost, Maersk's BAF surcharge will be calculated based on the average fuel price in the main bunkering ports, plus a trade factor that reflects the average fuel consumption on a given trade lane. Maersk suggests that this formula will give customers predictability for their costs at any particular fuel price; however, some shippers counter that a carrier-determined formula offers too little transparency and too little room for negotiation.