Last May, the UK government's Natural Environment Research Council (NERC) decided to sidestep the results of an online contest to name their new $400 million research vessel. The internet-using public settled on "RRS Boaty McBoatface," but this was a bit less formal than something like RRS Sir David Attenborough, the name that NERC ultimately chose instead.
However, in honor of the poll results, the government's National Oceanography Centre has decided to name its new autonomous research sub the Boaty McBoatface. This cheerful-looking yellow submarine can navigate below the Antarctic ice and dive to nearly 20,000 feet below the surface, and its first mission begins this Friday in Punta Arenas, when it heads south with the research vessel James Clark Ross. It will be deployed in the Southern Ocean's Orkney Passage to collect data on the ultra-cold, dense seawater that originates in the Weddell Sea and flows along the bottom into the Atlantic.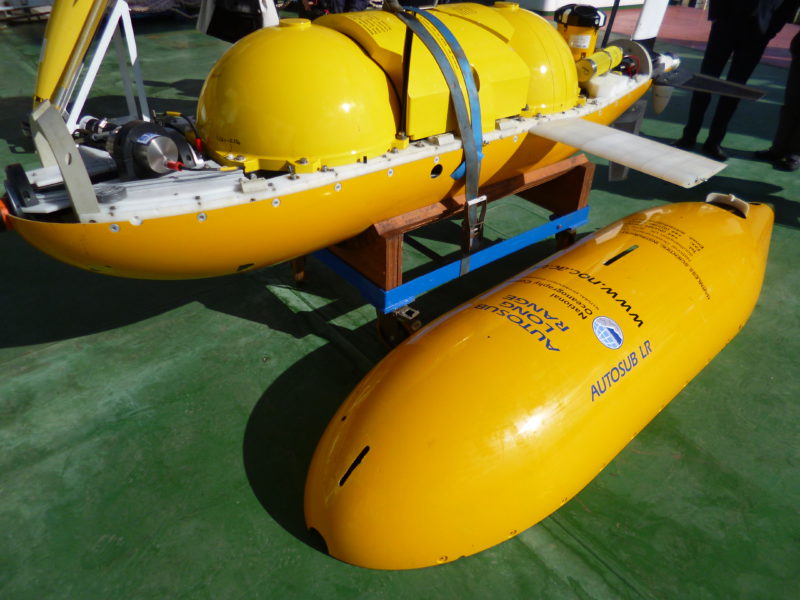 While its name may be entertaining, the Boatface is a serious, sophisticated platform for oceanography. It is only one third of the weight of its predecessors, but thanks to advanced power-management technology it is able to deploy for 100 times as long and travel over ten times as far. That works out to about six months of autonomous operation and 3,300 nm of range, with periodic trips to the surface to send data via an Iridium satellite link.
"We have a long history of developing and operating autonomous underwater vehicles in support of UK science [and] more recently we have been pioneering the development and use of long range underwater and unmanned surface vehicles," said Dr. Maaten Furlong, the center's head of autonomous and robotic systems. "The deployment of Autosub Long Range in the Antarctic expands our robotic vehicle capability and places us at the forefront of AUV development."