Belships Sells Management Business to V.Group with Outsourcing Agreement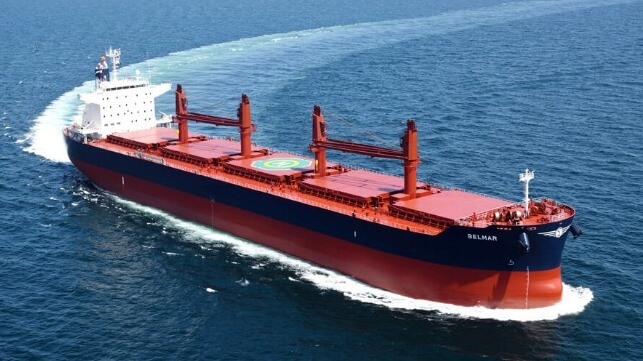 Norwegian shipping company Belships has decided to exit its ship management business selling its operation and outsourcing its ship management to UK-based V.Group. The divestiture is designed to strengthen the company's ship management while creating value for shareholders. V.Group has a strategy to grow its ship management and expand by servicing more large fleet owners.
"This agreement is a major step in our strategy of partnering with first-time outsourcers among blue-chip vessel owners," said René Kofod-Olsen, Chief Executive Officer of V.Group. "Our goal is to be 'the committed partner of progress for everything at sea', and we look forward to partnering with Belships as they continue to grow their business."
V.Group reports it currently manages more than 3,500 vessels. As part of the agreement, they are acquiring 100 percent ownership of Belships Management (Singapore), integrating it into the V.Group. The management company will continue to be the sole provider of ship management services to Belships.
The management group was founded in 1983 to provide crewing and technical operations with offices in Singapore as well as Tianjin and Shanghai, China. The group manages Belships' fleet of 30 Supra and Ultramax bulk carriers as well as four additional ships on order for delivery between 2024 and 2026. It also services other international customers.
Belships, which dates back to 1918, evolved in the 1970s and 1980s to focus its operations on dry bulk. The company merged in 2018 with Lighthouse Group, in which they hold a 50 percent interest. Lighthouse is a dry bulk operating company with officers in Bangkok, Oslo, Singapore, and Melbourne.
According to V.Group and Belships, the new management operation will benefit from V.Group's global reach and have the opportunity to accelerate digitalization while also expanding its decarbonization capabilities.
The transaction was completed on June 30, with Belships reporting it will record a book gain of $8.5 million in the second quarter of 2023. Net cash proceeds will be about $12.5 million and includes deferred payment for the office in Singapore, which they will be selling in a separate transaction.