Beirut Blast Inquiry Brings Charges Against Former Prime Minister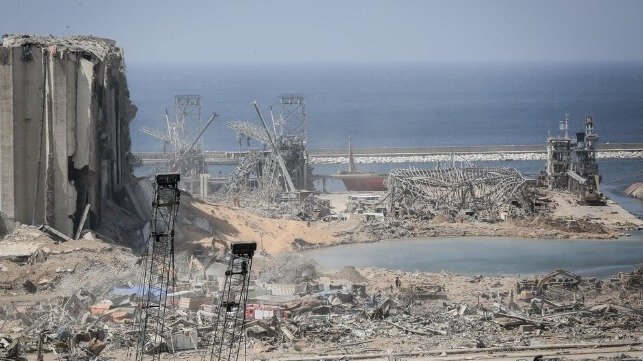 The long-stalled judicial inquiry into the 2020 Port of Beirut explosion got a jump-start this week. On Monday, investigating judge Tarek Bitar reopened the probe and swiftly charged the nation's former prime minister, Hassan Diab.
Diab and 14 other officials have been summoned for questioning in February, according to Reuters. It is the second time that the former prime minister has been charged in connection with the blast, following an initial indictment issued by Bitar's predecessor.
However, Lebanon's political establishment has stonewalled the investigation for more than two years, and it is uncertain whether Bitar will be able to gain enough traction within the legal system to move the case forwards.
"We have not seen government officials or judicial officials engage in serious manner with legal arguments Bitar has made – effectively blocking the continuation of investigation," Amnesty International Aya Majzoub told Al Jazeera.
The key targets in the case are prominent figures within Lebanese politics, many with backing from the militant group Hezbollah, and advocates say that Lebanon's judicial institutions have been coopted to block real progress on the inquiry.
Judge Fadi Sawan, the first head of the investigation, was removed from the case within months. Two politicians Sawan had investigated filed a formal complaint, alleging that he was pursuing political figures in order to satisfy public demands. A court agreed, replaced Sawan with Bitar, and reset the clock on the inquiry.
Bitar has encountered similar legal complaints from top politicians, and court proceedings have stalled his work for most of the past year. His decision to restart the investigation has been celebrated by some advocates as a rare sign of progress against a broader background of institutional dysfunction.
The ammonium nitrate explosion at the port of Beirut on August 4, 2020 killed more than 200 people and devastated a wide swath of the city's waterfront. The explosive cargo had been seized from an aging freighter in 2013 and stored at the port for years. The circumstances of its custody and management remain murky.