(Update) Barges Collide on ICW Near Houston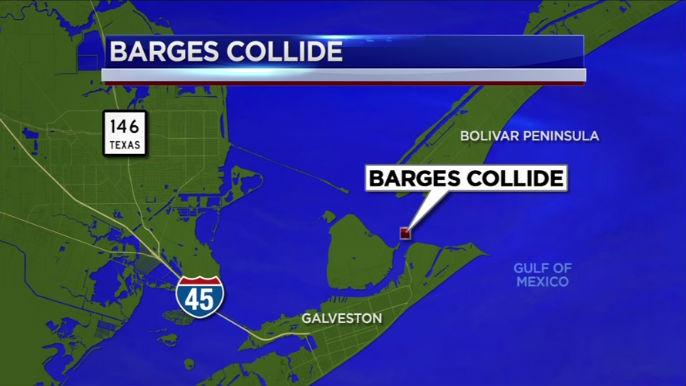 (Update) July 21, 2015 -Mile Marker 348 on the ICW, has been opened to one-way traffic westbound until one of four vessels involved in the collision is removed.
A barge transporting one million gallons of petroleum naphtha caught fire and spilled its cargoes into the Intracoastal Waterway near Houston around 1:30 am after colliding with another barge near the Bolivar Peninsula at mile marker 348. The incident is being overseen by the U.S. Coast Guard, who said the incident is not affecting traffic in the shipping channel.
The accident occurred after the tug pushing the barge lost power and collided with another tug and barge unit. The Coast Guard reported that the fire was put out about 5:30 am and at this time it is not known if either of the barges are leaking, but they also said there were no injuries as well. Meanwhile, the section of the Intracoastal waterway near the spill has been closed.
The 3,000 mile intracoastal waterway along the Atlantic and Gulf coasts includes natural inlets, saltwater inlets, bays and sound including man-made channels. The Houston Ship Channel, which is a man-made channel, is one of the most important shipping lanes in the country. The region is one of the top U.S. refining centers, producing about 26.6 percent of nation's petroleum of products. It is also major region for petroleum exports.The waterway is toll-free, but commercial users pay a fuel tax that is used to maintain and improve it.