Australians Could Live Cheaper on a Cruise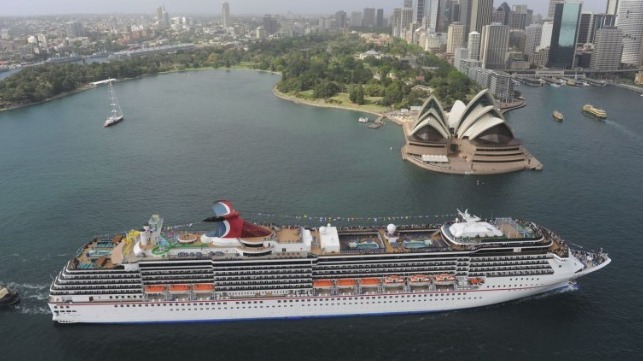 Many people living in Australia's major cities could save money by going on an overseas cruise.
According to news.com.au article by Ally Foster, Sydney is the most expensive city in the nation to live in. Data from finder.com.au and the Australian Bureau of Statistics indicates that rent costs an average per person per week of A$221 ($159) and that the average cost of living, in addition to rent payments, is A$465 ($335), giving a total of A$686 ($494).
Research from finder.com.au indicates that cruising around New Caledonia with P&O Cruises for a week would cost around A$609 ($438) per week, about A$80 ($58) less than those average weekly costs on land. Carnival Cruise Lines offers a similar trip for A$539 ($388) per week, states Foster.
This year, the Economist Intelligence Unit ranked Sydney higher than both London and New York in its Worldwide Cost of Living Report 2018. However, Australians may not be the only ones that could benefit from cruising. Singapore held on to the title of the most expensive city in the world for the fifth year running. Other cities in the top 10 were Paris, Zurich, Hong Kong, Oslo, Geneva, Seoul, Copenhagen, Tel Aviv, and in tenth place: Sydney. The ranking was based on a measure including the cost of food and drink, rent, utility bills, fuel and household items.