Australian Government Signs IBM Technology Deal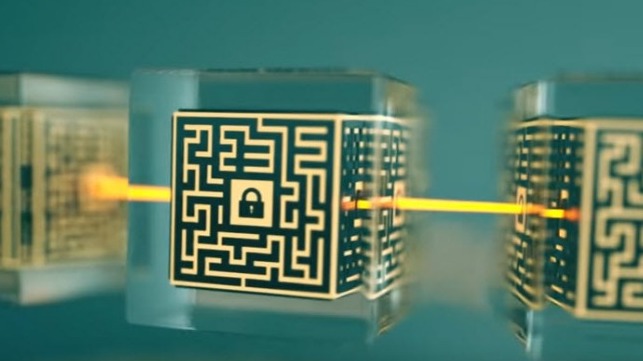 The Australian government today has awarded IBM a A$1 billion ($746 million), five-year contract to be a major technology partner on government services such as transport security, defense, border control and emergency management.
Australia aims to be one of the top-three digital governments in the world by 2025, and the deal involves IBM hardware, software and cloud-based solutions and includes joint innovation programs in quantum computing and cybersecurity. The deal is expected to make it easier and cheaper for the government to access emerging technologies such as artificial intelligence and blockchain.
Some of the work that will be done by IBM's R&D teams in Australia include the engagement of a Melbourne-based research team to accelerate the application of blockchain, artificial intelligence and quantum computing in government services. Separate units of expert computer engineers and developers will also be based on the Gold Coast and Canberra to work on cyber security solutions for data protection.
Authenticity Tool
Earlier this year, IBM introduced the IBM Crypto Anchor Verifier, a new technology that brings innovations in artificial intelligence and optical imaging together to help prove the identity and authenticity of objects.
All objects and substances have their own unique optical patterns, sometimes undetectable by the human eye, that differentiate them from each other. These patterns can distinguish an organic ear of corn from a genetically modified one, or identify impurities in diamonds, for example.
Optical characteristics can be measured using light spectrometers, an instrument used to measure properties of light, but they are quite bulky and expensive, limiting their utility. IBM Research recently developed a powerful, portable optical analyzer, small enough to use with a cell phone camera.
The power of IBM's invention is that it pairs the imaging tool with software that takes advantage of the computing capabilities of smart phones. This paves the way for any number of applications, including:
• Identifying the unique make-up of substances such as motor and cooking oils
• Confirming the authenticity of life-saving medicine
• Analyzing water quality
• Spotting counterfeits, including money, by analyzing lithographic print patterns and paper weaves
• Detecting cells, DNA sequences or bacteria such as E. coli
• Classifying grain by region of origin or genetic modification status
IBM says the technology is a natural partner to blockchain technology. Interest in using blockchain to track physical goods is growing rapidly, and IBM's Crypto Anchor Verifier can be used to capture the optical signature from an original, uncompromised item and subsequently record it on the blockchain, which can verify throughout the supply chain that the item hasn't been tampered with.
Fighting Fraud
In March this year, IBM unveiled a portfolio of "cryptographic anchors" that will serve as digital fingerprints to authenticate shipments. As a consignment makes its way from factory to ship to consumer, the anchor would create a verifiable blockchain record of the product's origins, contents and whereabouts. The company says that these technologies could cut the multi-billion-dollar problem of fraudulent goods in half.
Crypto anchors are designed to make this possible - to link cryptographic record systems with real objects in a manner that cannot be faked. The anchors (which could take many forms, from tiny computers to printed codes) would be embedded in the product and are designed to be un-clonable.
IBM says that the first of these "fingerprint" systems could be made available to clients in the next 18 months. Within the next five years, it hopes that technological advances could take many more of them to commercialization.
Maersk Collaboration
A.P. Moller - Maersk and IBM are bringing blockchain technology to the global shipping industry.
Maersk and IBM will use blockchain technology to power a new platform, as well as employ other cloud-based open source technologies including artificial intelligence, the internet of things and analytics, to help companies move and track goods digitally across international borders. The companies expect manufacturers, shipping lines, freight forwarders, port and terminal operators and customs authorities to all benefit from the new technologies - and ultimately consumers will also.
IBM and Maersk began a collaboration in June 2016 to build new blockchain and cloud-based technologies. Since then, multiple parties have piloted the platform including DuPont, Dow Chemical, Tetra Pak, Port Houston, Rotterdam Port Community System Portbase, the Customs Administration of the Netherlands, U.S. Customs and Border Protection.