Australian Government Plans Would Block Shark Cull Photography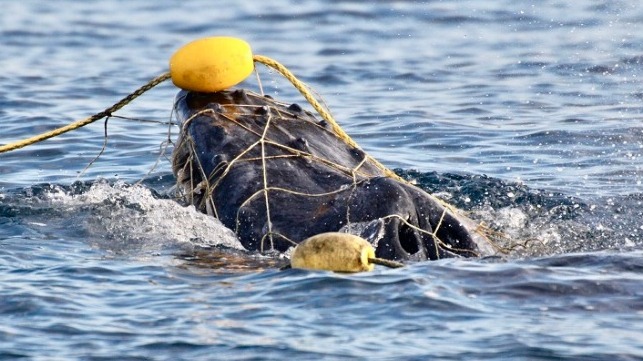 Australia's Queensland state government is proposing laws that critics say will block independent observation of shark control equipment.
As part of a suite of amendments to the QLD Fisheries Act, the Government is proposing implementing exclusion zones of 20 meters around shark control equipment, making it almost impossible to independently capture photography and videos of sharks and other marine animals caught on lethal drumlines and in shark nets throughout the state.
Humane Society International (HSI) and the Australian Marine Conservation Society (AMCS) have highlighted the proposal after documenting a baby humpback whale caught in a shark net on the Gold Coast on Tuesday. The trapped whale was subsequently freed.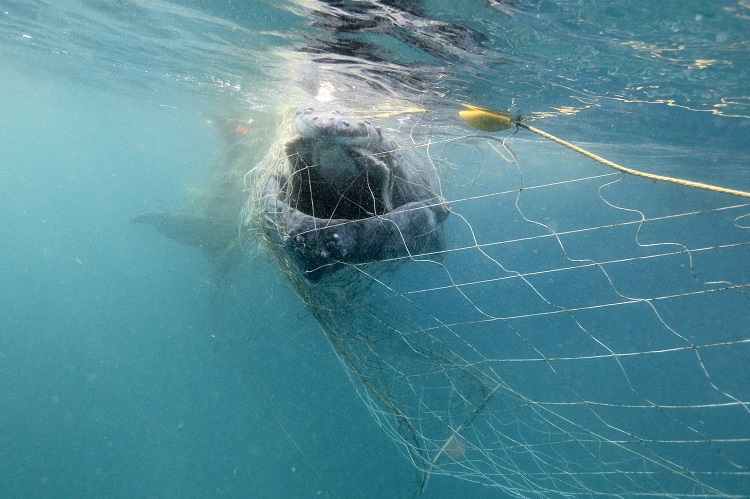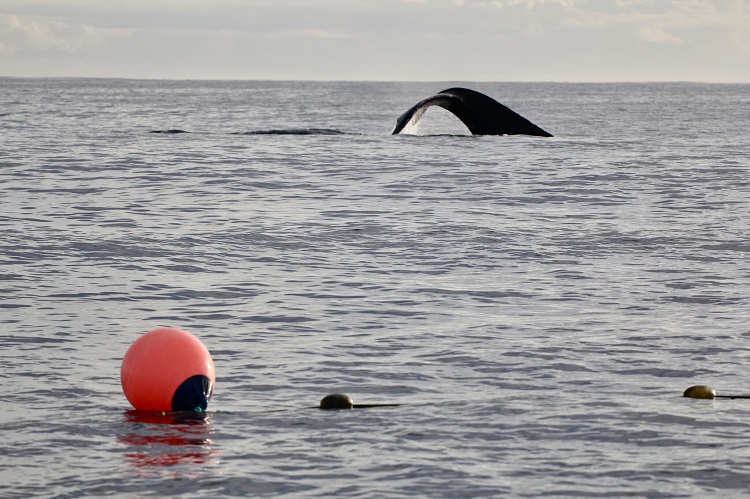 "The Queensland Government's plan to put exclusion zones around shark control equipment is simply a measure to keep the slaughter of sharks and marine wildlife hidden from public view," said Lawrence Chlebeck, Marine Campaigner for HSI. "This is not about public safety, rather it's a blatant tactic to reduce public scrutiny by a government under increased public pressure to end its archaic culling program. The Queensland Government has 368 lethal drumlines and 30 shark nets throughout the state and is now justifying these no-go zones by saying this equipment is a hazard to the public. If that's the case, they should remove these culling devices as a matter of urgency and instead implement non-lethal technologies to protect ocean users."
HSI and AMCS also captured images of an endangered baby scalloped hammerhead shark tangled and drowned in a shark net off the Gold Coast on October 4, and in August they released footage of two scalloped hammerhead sharks caught on lethal drumlines at Magnetic Island in the Great Barrier Reef.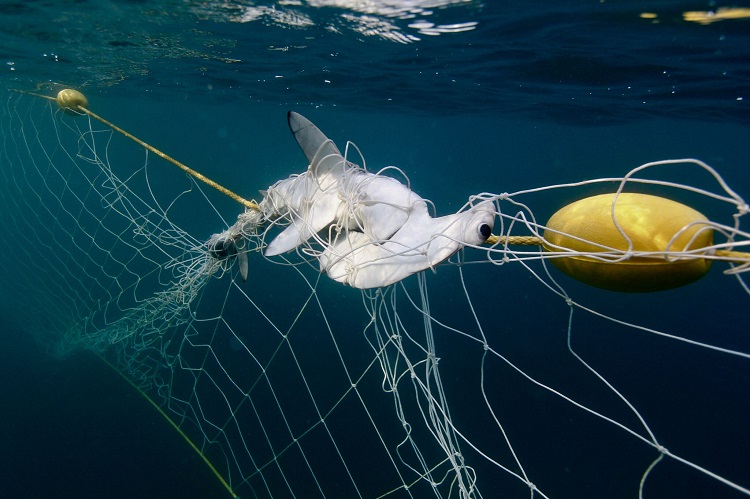 In response to two shark bites at Whitsunday Island in the Great Barrier Reef last month, the Queensland Government set three lethal drumlines and killed six sharks in the area. In the incidents, a 46-year-old woman and a 12-year-old girl received serious bites on their legs whilst swimming and were hospitalized. The drumlines were subsequently removed. Under its shark control program, at least 64 sharks have been shot dead by the Queensland Government since July last year.
HSI believes that shark nets and drumlines are an outdated and ineffective method of protection for swimmers. The organization is opposed to these programs not only due to the significant impacts they have on the broader marine environment, but also due to the fact that they do not decrease the risk of shark bites or fatalities to people. In NSW, 65 percent of shark incidents happen at netted beaches. HSI supports the removal of nets and drumlines, replaced with practical measures to avoid interactions with sharks, such as investment in aerial surveillance technologies like drones and shark spotting devices and avoiding swimming at dusk and dawn.
HSI has an ongoing legal challenge against the Queensland Government's shark culling program in the Great Barrier Reef. The case will be heard at the Administrative Appeals Tribunal in Brisbane from January 30, 2019.