Australia Cancels Naval Exercises with China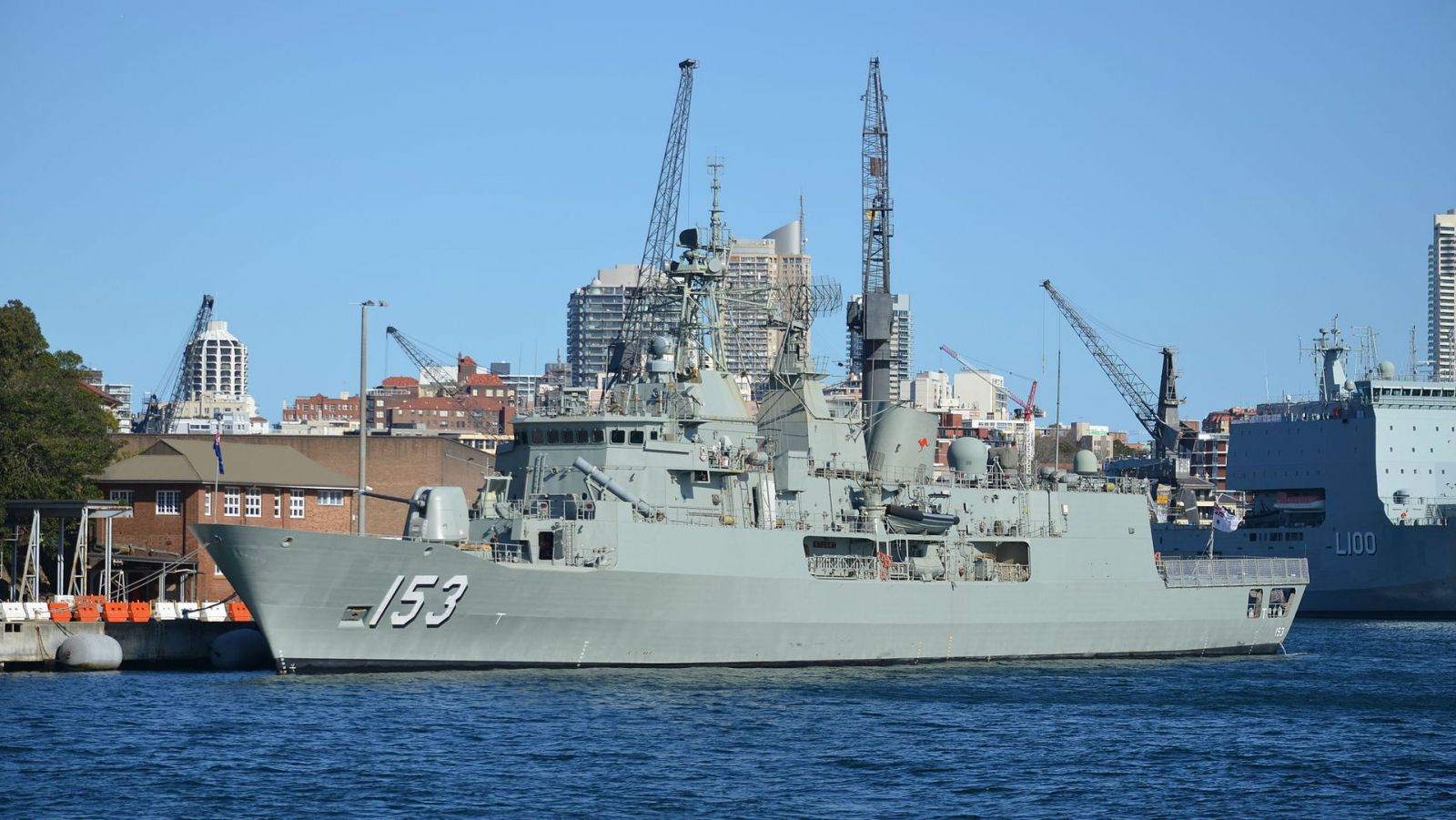 In the wake of the U.S. Navy's decision to sail a guided missile destroyer within 12 nautical miles of China's artificial islands, Australia has decided to delay a naval exercise with China.
The Australian Anzac-Class frigates HMAS Arunta and HMAS Stuart were set to arrive in the South Korean port city of Pusan from Japan shortly and sail to the southern Chinese port of Zhanjiang, where Beijing maintains its South China Sea Fleet.
That fleet includes China's only aircraft carrier Liaoning as well as 10 destroyers and 17 frigates. The ships were due to conduct exercises with Chinese warships next week, but Australia has decided to delay the exercises until the U.S. completes its push against China's artificial islands.
The patrol by the USS Lassen was the most significant U.S. challenge yet to 12-nautical-mile territorial limits China asserts around the islands in the Spratly archipelago and could further raise tensions in one of the world's busiest sea lanes.
About 30 percent of world trade, valued at $7 trillion, is shipped through the South China Sea. Furthermore, about 50 percent of global oil exports transit through the region.
The USS Lassen was supported by a U.S. Navy surveillance aircraft as it sailed inside the 12-mile exclusion zone. This is the first time the U.S. Navy has traveled within China's 12-mile exclusion zone since 2012.
Australian Defense Minister Marise Payne said the Australian Navy did not participate in the U.S. push to test China.
In a statement, Payne said: "Australia has a legitimate interest in the maintenance of peace and stability, respect for international law, unimpeded trade and freedom of navigation and overflight in the South China Sea. Approximately sixty per cent of Australia's exports pass through the South China Sea."
China has strongly rebuked the U.S. decision to sail within its territories. China's Defense Ministry has called it a coercive action that seeks to militarize the South China Sea region.
"China will resolutely respond to any country's deliberate provocations," the ministry said in a statement.
In May, the Chinese navy issued eight warnings to the crew of a U.S. surveillance aircraft that flew near the artificial islands but not within the 12-mile limit, reported CNN, which was aboard the U.S. aircraft.