Second Grounding off Sweden in Two Weeks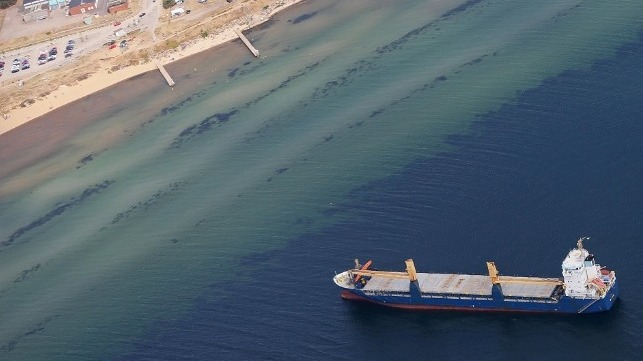 Just as responders were completing the salvage of the grounded ro/ro Makassar Highway off Vastervik, Sweden, the freighter BBC Lagos went aground on a sandbank off Helsingborg. The Lagos has since been refloated and brought into the port for inspection.
On Friday evening, the Lagos was under way south of Helsingborg, bound for Las Palmas, Spain. The VTS service in Öresund noted that the ship was headed in the wrong direction, but the VTS operator did not receive any response to VHF calls to the vessel. A tugboat nearby also tried to catch the master's attention. All efforts to reach the Lagos were unsuccessful, and at 2315 hours, the ship found a sandbank off Helsingborg. The Coast Guard response vessel KBV 314 was nearby and arrived at the scene shortly after the grounding, and the servicemembers on board adminstered a sobriety test for the master. The agency said that it has handed the case to the police, and the captain is suspected of "gross negligence in maritime traffic."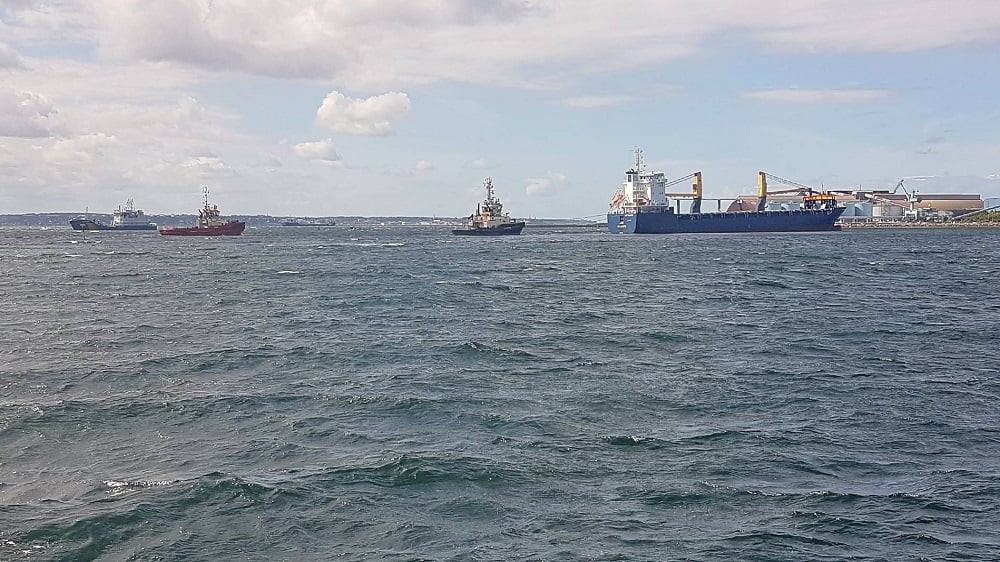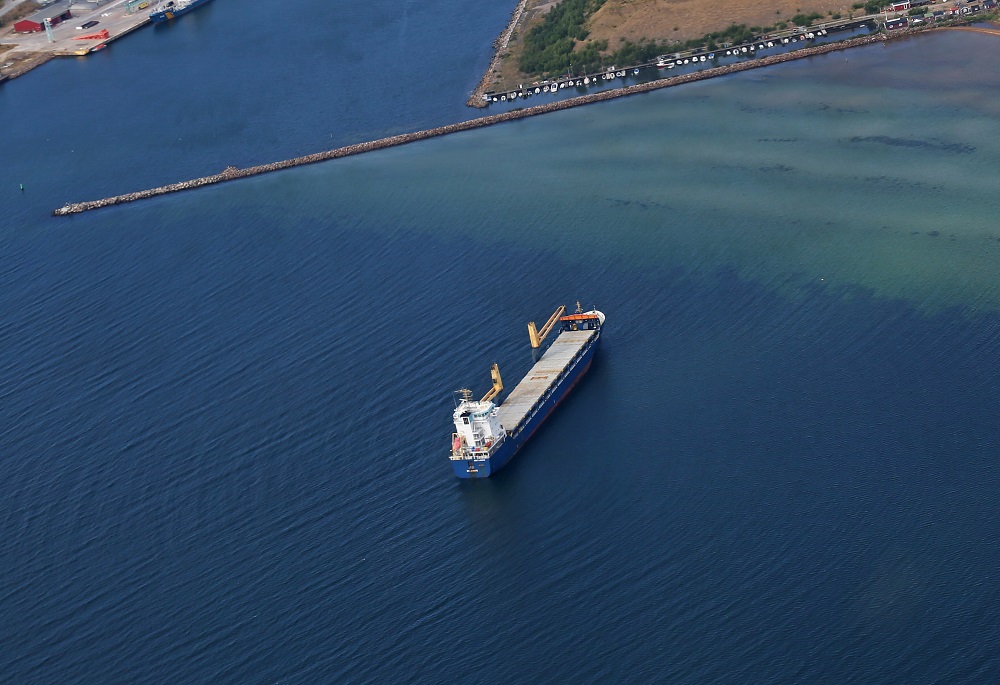 "The ship was loaded with 5,000 tonnes of wheat and has only fuel for propulsion on board," said rescue coordinator Mattias Heneborn, who had just finished work on the salvage of the Makassar Highway. According to Heneborn, there are no signs of hull damage, though the owner will have to commission an inspection to determine whether any repairs are required. During the salvage, the coast guard made preparations for a spill response as a precautionary measure.
The master of the vessel is a Russian national, and in a statement carried by state media, Russia's consulate in Goteborg said that it is closely monitoring the investigation into the grounding. "We are controlling this situation, we are in contact with Sweden's law enforcement agencies. We are ready to provide consular assistance," a spokesperson for the consulate told TASS.