APEC 2018: U.S. Voices Anti-China Sentiment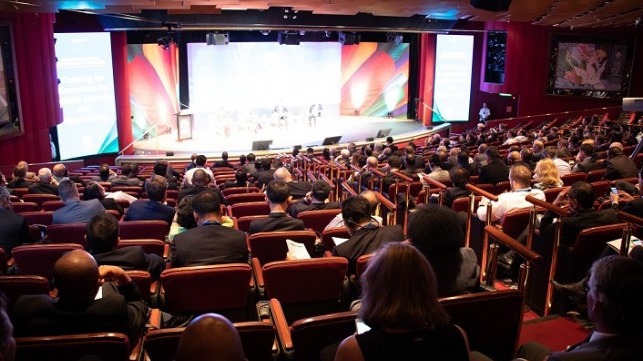 Speaking at the APEC CEO Summit 2018, U.S. Vice President Mike Pence announced that the U.S. will join with Australia in developing a new naval base on Manus Island in Papua New Guinea - one of a number of anti-China measures he proposed at the event.
Pence told the Asia Pacific Economic Cooperation meeting that the U.S. will contribute to the expansion of the Lombrum Naval Base on Manus Island. He also indicated that America would continue taking part in freedom of navigation operations in the South China Sea.
The U.S. will also work to promote civil society, the rule of law and transparent and accountable governance, he said, announcing a $400 million Indo-Pacific transparency program.
He also encouraged nations in the region to consider American development financing: "We don't drown our partners in a sea of debt. We don't coerce or compromise your independence. We do not offer a constricting belt or a one-way road," he said.
"Let me say with great respect to all the nations across this wider region and the world: Do not accept foreign debt that could compromise your sovereignty. Protect your interest. Preserve your independence. And just like America, always put your country first."
Pence also discussed the trade war with China, saying: "We have taken decisive action to address our imbalance with China. We put tariffs on $250 billion in Chinese goods, and we could more than double that number."
Speaking at the event, Chinese President Xi Jinping said countries are facing a choice of cooperation or confrontation as protectionism and unilateralism spreads. "Mankind has once again reached a crossroads," he said. "Which direction should we choose? Cooperation or confrontation? Openness or closing doors. Win-win progress or a zero sum game?"
Xi said the belt and road initiative was not a trap. "It is not designed to serve any hidden geopolitical agenda, it is not targeted against anyone and it does not exclude anyone."
Leaders of 21 Pacific Rim countries and territories are meeting at the Summit which has the theme "Harnessing Inclusive Opportunities, Embracing the Digital Future." The Summit is taking place on P&O Cruises Australia's Pacific Explorer moored off Port Moresby.