Another Officer Sentenced in GDMA Bribery Scandal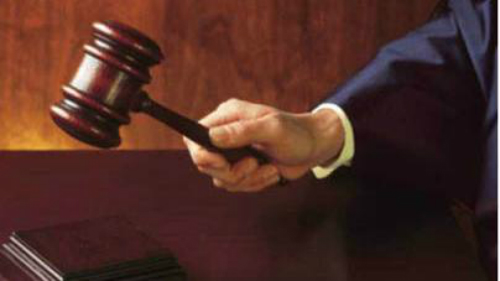 The sprawling investigation into corruption in the U.S. Navy's 7th Fleet advanced quickly last week: a federal court sentenced yet another officer to prison for his involvement in the scheme, and the Navy announced its first military trial related to the case.
On Friday, U.S. District Judge Janis L. Sammartino sentenced Capt. Michael Brooks (ret'd.) to pay $72,000 in fines and restitution and to spend 41 months in prison. Brooks was the naval attaché at the U.S. Embassy in Manila from 2006 to 2008, and he admitted that during this period he accepted bribes from Glenn Defense Marine Asia (GDMA), including travel and entertainment, hotel rooms and the services of prostitutes.
In return, Brooks used his influence to benefit GDMA and owner Leonard "Fat Leonard" Glenn Francis. His corrupt actions included securing quarterly clearances for GDMA vessels, which allowed them to transit into and out of the Philippines under the diplomatic imprimatur of the U.S. Embassy – the only ships ever granted this privilege.
Brooks also admitted that he allowed Francis to ghostwrite GDMA's contractor performance evaluations, and that he provided Francis with U.S. Navy ship schedules and billing information belonging to a GDMA competitor.
Separately, the Navy announced Monday that it is charging an unnamed commander with bribery, graft and adultery in connection with the GDMA scandal. If the service moves ahead with a court-martial, it would be the first trial under military law resulting from the investigation. More are expected soon: the Justice Department says that it has passed about 200 cases over to the Defense Department for possible military discipline.
Twenty-one current and former Navy officials have been charged so far in the fraud and bribery investigation; 10 have pled guilty and 10 more cases are pending. In addition, Francis, four of his executives and GDMA itself have pled guilty. Francis is cooperating with the authorities.