American Mariners Rescue 12 Migrants Adrift at Sea Off Louisiana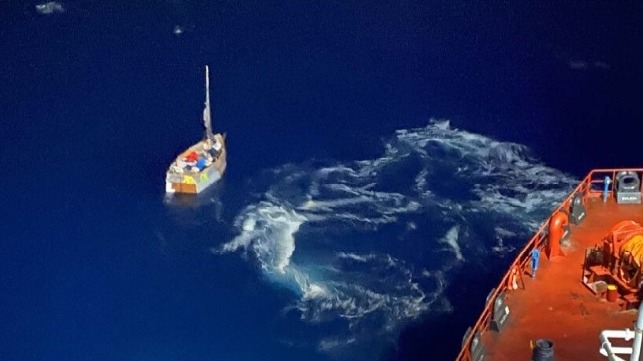 The crew of the Jones Act tanker Overseas Long Beach recently carried out a rescue of 12 migrants at a position off Louisiana, according to operator Overseas Shipholding Group (OSG).
On a voyage from Corpus Christi to Jacksonville, Overseas Long Beach encountered a small vessel in distress off Southwest Pass. The tanker's master diverted to assist.
On scene, the crew of Overseas Long Beach found a rustic vessel with 12 people aboard, who appeared to be without food, water or fuel. Some appeared to be in need of medical assistance.
In coordination with the U.S. Coast Guard Sector New Orleans, the master and crew of the Overseas Long Beach prepared for a rescue mission. They established communication, maneuvered alongside the craft, and took all of the occupants aboard the ship.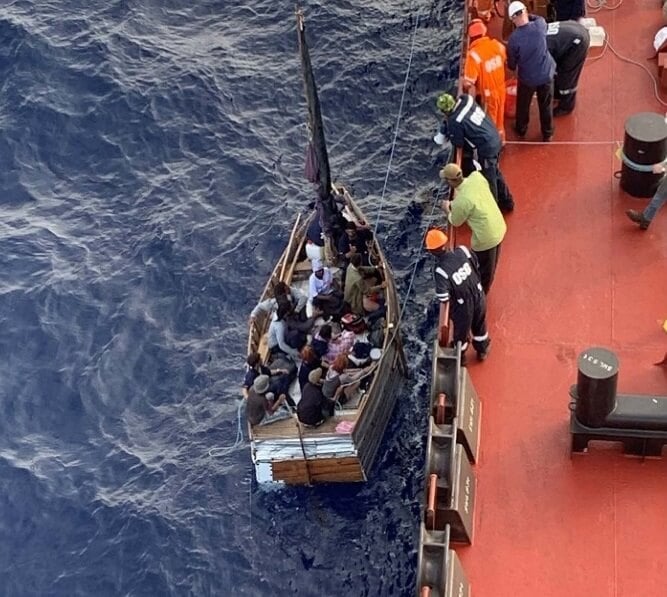 Image courtesy OSG
A crewmember aboard Long Beach was able to act as an interpreter, and the survivors reported that they had only half a gallon of water remaining and had run out of food about one week previously. Their intended destination had been Mexico.
After a security search and first aid checks, the survivors were taken to the crew lounge and given accommodations and food.
On April 1, the 12 survivors were all safely transferred to a U.S. Coast Guard cutter.
"The crew did a remarkable job with this - every single person. They demonstrated compassion for the people and took great care of them. OSG is very proud of the crew's efforts," said the ship's master in a statement.