Amazon, Ikea and Other Consumer Brands Issue RFP for Zero-Emission Shipping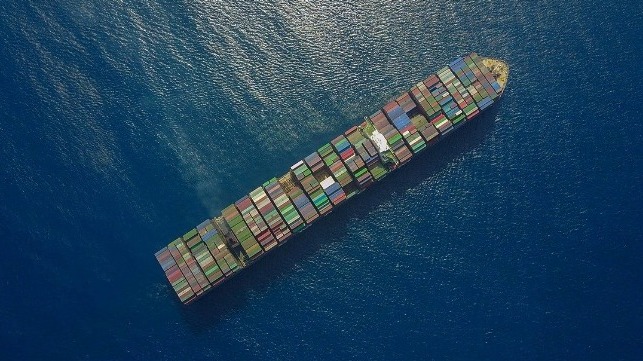 A consortium made up of many of the largest and best-known consumer brands is launching a request for proposals for zero-emission shipping services designed to accelerate the shipping industry's move to low carbon fuels. They are seeking proposals for the transport of 600,000 containers over three years, which they believe will result in a reduction of nearly one million metric tonnes of carbon emissions.
Among the companies that have agreed to participate in the effort led by the Zero Emission Maritime Buyers Alliance (ZEMBA) are well-known consumer brands including Amazon, Electrolux, Ikea, and Philips. The group also includes Bauhaus, Brooks Running, Chewy, Flexport, Green Worldwide Shipping, Levi Strauss & Co., Lululemon, Meta, Moose Toys, New Balance, Nike, Patagonia, Schneider Electric, Sport-Thieme, and Tchibo.
According to the organizers, the initiative is designed to "kickstart the market" for zero-emission fuels. They hope to facilitate new or expanded partnerships across the maritime value chain to fulfill the requirements which would also lay the foundation to accelerate the decarbonization of shipping.
The first RFP which is being issued this month calls for 600,000 TEU with sufficient capacity from the carriers to cover aggregate demand for 6,000 nautical miles over three years. ZEMBA will negotiate a "green premium" for the aggregated demand of its members. The green premium accounts for the added cost of operating a vessel using zero-emission fuels.
The fuels to be used to provide the shipping services must achieve at least a 90 percent reduction well-to-wake in emissions compared to traditional fossil fuels. The fuels shall be derived from sustainable and/or waste, residual, or byproduct feedstock sources including hydrogen and captured CO2. It must come from transparent sources to provide for independent verification.
"ZEMBA's RFP is focused on stimulating a new marketplace for zero-emission fuels and deploying long-term, scalable solutions for the entire shipping industry," writes the group in the announcement. They also hope to build confidence among fuel suppliers and shippers to encourage the investments that will be required to build capacity and the technologies for zero-emission shipping.
The RFP is the first major buyer-led initiative to accelerate the transition to zero-emission maritime fuels. For the consumer brands participating in the effort, they hope that the aggregation of demand will provide earlier access to zero-emission shipping at more affordable pricing than any one of the members could have achieved on its own.
The group expects to follow this first effort with additional RFPs as they attract more shippers. They also note that future emissions targets might be increased beyond 90 percent as technologies develop for low carbon fuels.
ZEMBA was launched as a nonprofit membership organization in March 2023 by the Aspen Institute, Amazon, Patagonia, and Tchibo to fast-track commercial deployment of zero-emissions shipping services at scale, create a competitive market for these services, and help reduce emissions. It is part of the broader Cargo Owners for Zero Emission Vessels (coZEV), a platform for cargo owners to work together toward a decarbonized maritime sector, facilitated by the Aspen Institute's Energy and Environment Program. The coZEV 2040 Ambition Statement has united 19 global brands to date around an ambition to exclusively use zero-emission shipping for their ocean freight by 2040.