Air Lubrication Takes Off in LNG Carrier Segment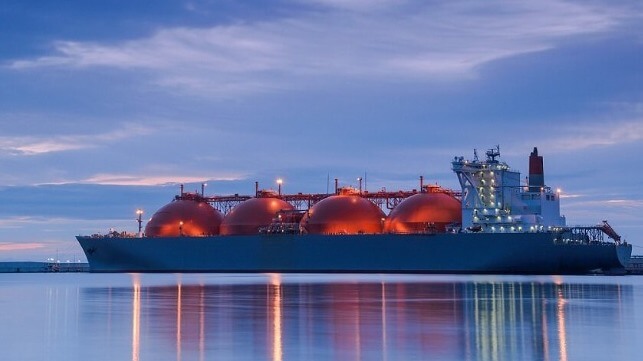 Air lubrication innovator Silverstream Technologies is raking in orders in the LNG carrier segment. Reduced hull drag allows these quick-moving, high-value vessels to reduce fuel use and improve their CII scores - or speed up and save time.
LNG carriers are designed for typical service speeds of 16-20 knots - far faster than tankers and bulkers. All else equal, more speed equals more hull resistance, and more resistance equals more fuel consumption. Air lubrication can help reduce fuel consumption, especially for hull forms with wide, flat bottoms like LNG carriers.
According to Silverstream, its air lubrication system reduces average fuel consumption and emissions for LNGCs by 7-10 percent, which is equivalent to a power savings of about 1,300 horsepower. The same power savings can be used to go faster without increasing fuel consumption, reducing both transit time and boil-off gas - which can be useful from a commercial perspective.
The company now has an orderbook of 36 LNG carriers in its portfolio, including 10 newly announced on Tuesday. Six are for retrofit projects and the other four are for newbuilds, all for Northern European shipowners and American or British energy companies.
"We're extremely pleased at the uptake our system is attracting from the LNG segment, as well as from major energy operators who appreciate our technology's proven fuel and emissions saving record. The Silverstream System is a perfect match for LNG vessels, as the natural characteristics of these ships, as well as their operational priorities, mean that air lubrication is one of the only solutions that will enable operators to achieve their efficiency goals here and now," said founder and CEO Noah Silberschmidt in a statement.
Silverstream now has 175 vessels in its total orderbook, and employs a team of 120 marine engineers and technical staffmembers to plan installations. Another 20 are on the ground in Shanghai to manage installations in Asia.