The 27th Annual Marine Money Week event "Leveraging the Cycle" was held June 17-19, 2014 at The Pierre Hotel in New York City with a record 1,361 guests registered.
MarEx was in attendance at the three-day conference to gain perspective on the industry's take on topics ranging from German ship finance to the changing landscape of container shipping - the day the P3 alliance was shot down by China – to the U.S. IPO market.
"The banking crisis may well lead to a permanent and positive change in shipping finance, ironically." –Michael Parker, Citigroup Global Markets Inc.
One of my favorite presentations was the keynote address on June 18 given by Peter Evensen, President & CEO at Teekay Corporation. He detailed the evolution of ship finance from 1980 through 2020 via his career. According to him, the way to make money in shipping is to buy and sell at the appropriate time, operate vessels safely and efficiently, and to finance with competitively priced capital. Evensen also spoke on Teekay's future in terms of partnerships, entering new markets and touched on the 2014 launch and successful IPO of Tanker Investments Ltd. (TIL), a specialized investment company focused on the oil tanker market. TIL will seek to opportunistically acquire, operate and sell modern secondhand tankers to benefit from an expected recovery in the current cyclical low of the tanker market.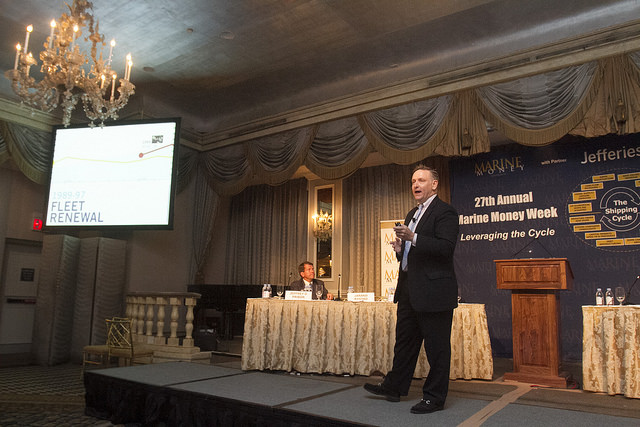 "Economic growth in itself won't pull the container sector out of its down cycle any time in the near future." –Ronald Widdows, Advisor to Rickmers Holding and Chairman, World Shipping Council
Another presentation that stuck with me was "Consolidate or Destroy Value!" given by Paddy Rodgers, CEO of Euronav NV. For the tanker market, he thinks the future is larger companies with highly liquid stocks that give access to a tanker play without risks of ownership but good transparency.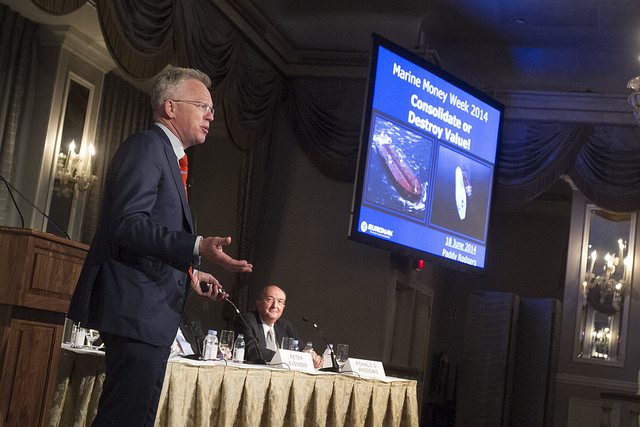 Check out all the insightful presentations and panel discussions from this year's Marine Money week here.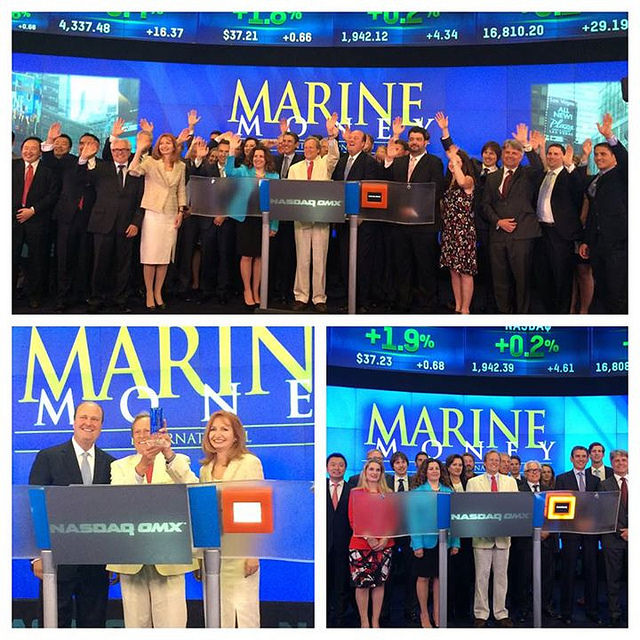 ---
Photo Credit: Chris Preovolos
Kayla Turner is the Digital News Editor at The Maritime Executive.