13 Years Later: The Deepwater Horizon Spill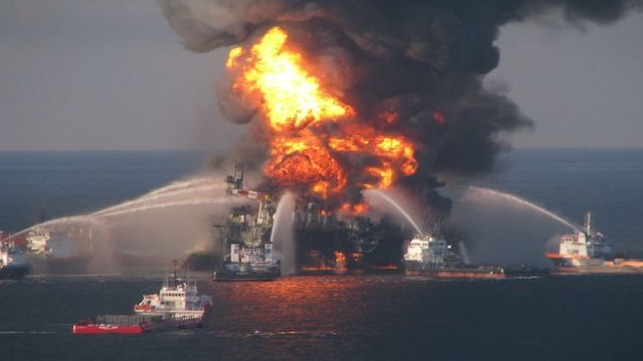 Friday marks the thirteenth anniversary of the blowout at BP's Macondo oil well off Louisiana, which killed 11 workers aboard the drilling rig Deepwater Horizon. Over the 87 days that followed, the ruptured well spilled an estimated 210 million gallons of crude oil into the Gulf of Mexico, making it the largest maritime spill in history. Oil slicks from the blowout spread to cover nearly 60,000 square miles of ocean, and crude washed up along an estimated 4,500 miles of shoreline.
To contain the damage, BP hired thousands of fishermen and local residents to help with skimming and shoreline cleanup, and federal response officials approved the use of at least 1.8 million gallons of dispersant to break up slicks. Despite these efforts, the economic toll was substantial. The Gulf fishing industry lost an estimated $1 billion in revenue, and BP's total costs for criminal fines, civil penalties and cleanup came to about $65 billion, including more than $16 billion for ecosystem restoration.
This year, the anniversary of the spill coincides with a new boom in offshore oil and gas - primarily overseas, in the Middle East and South America, but also in the Gulf of Mexico. Last month, the Biden administration auctioned off lease rights to 73 million acres of the continental shelf and secured winning bids for 1.6 million acres, bringing in $260 million in revenue and demonstrating the continued strength of industry interest in the region.
BP also marked a milestone in its return to the Gulf this month with the startup of its first new operated offshore platform since the spill. The BP Argos platform will be able to handle up to 140,000 barrels of oil a day, increasing BP's operated production capacity in the Gulf of Mexico by 20 percent. "Argos is key to our strategy of increasing our Gulf of Mexico production to around 400,000 barrels of oil equivalent per day by the middle of this decade," said Ewan Drummond, BP SVP of projects, production and operations, in a statement last week.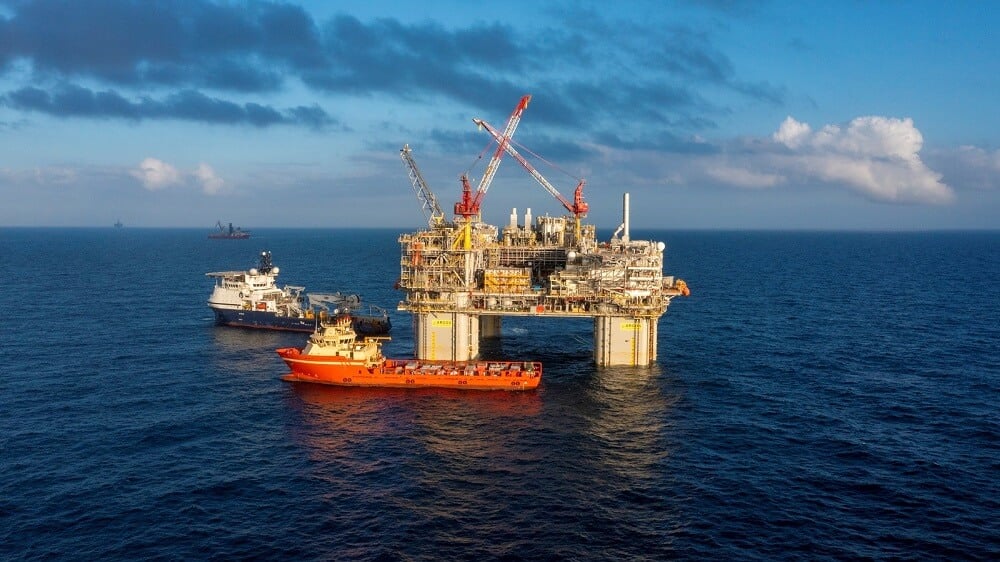 BP's new Argos production platform (BP)
While the offshore industry has recovered, the impact and controversy surrounding the spill have not yet fully disappeared. Cleanup workers who claim that chemical and oil exposures damaged their health are still trying to pursue compensation from BP in the courts. Rig safety has been considerably improved through multiple changes in oversight, response equipment and standards, but a court-appointed monitoring panel led by the National Academies of Science cautions that progress on safety management is not uniform across the sector - warning that "a visible, industrywide, industry-led commitment to a culture that supports safety is still lacking."
The environmental legacy also continues: Some researchers believe that the environmental impact on Louisiana's coastal wetlands may be persistent. A long-term study published in the journal Environmental Pollution this month found that oil contamination persisted for at least eight years in the soil beneath marsh grasses; as recently as 2018, areas oiled by the 2010 spill appeared to have less root mass and reduced soil strength, potentially accelerating the region's problems with coastal erosion.
This week, evironmental group Oceana called for the White House to halt offshore E&P in federal waters, citing climate risks, the potential for another spill, and President Joe Biden's campaign pledge to block offshore drilling. "It's not a matter of if there will be another spill, but when. And those spills bring immediate economic and environmental devastation to our coastal communities," warned Diane Hoskins, the campaign director at Oceana.