Slim Pickings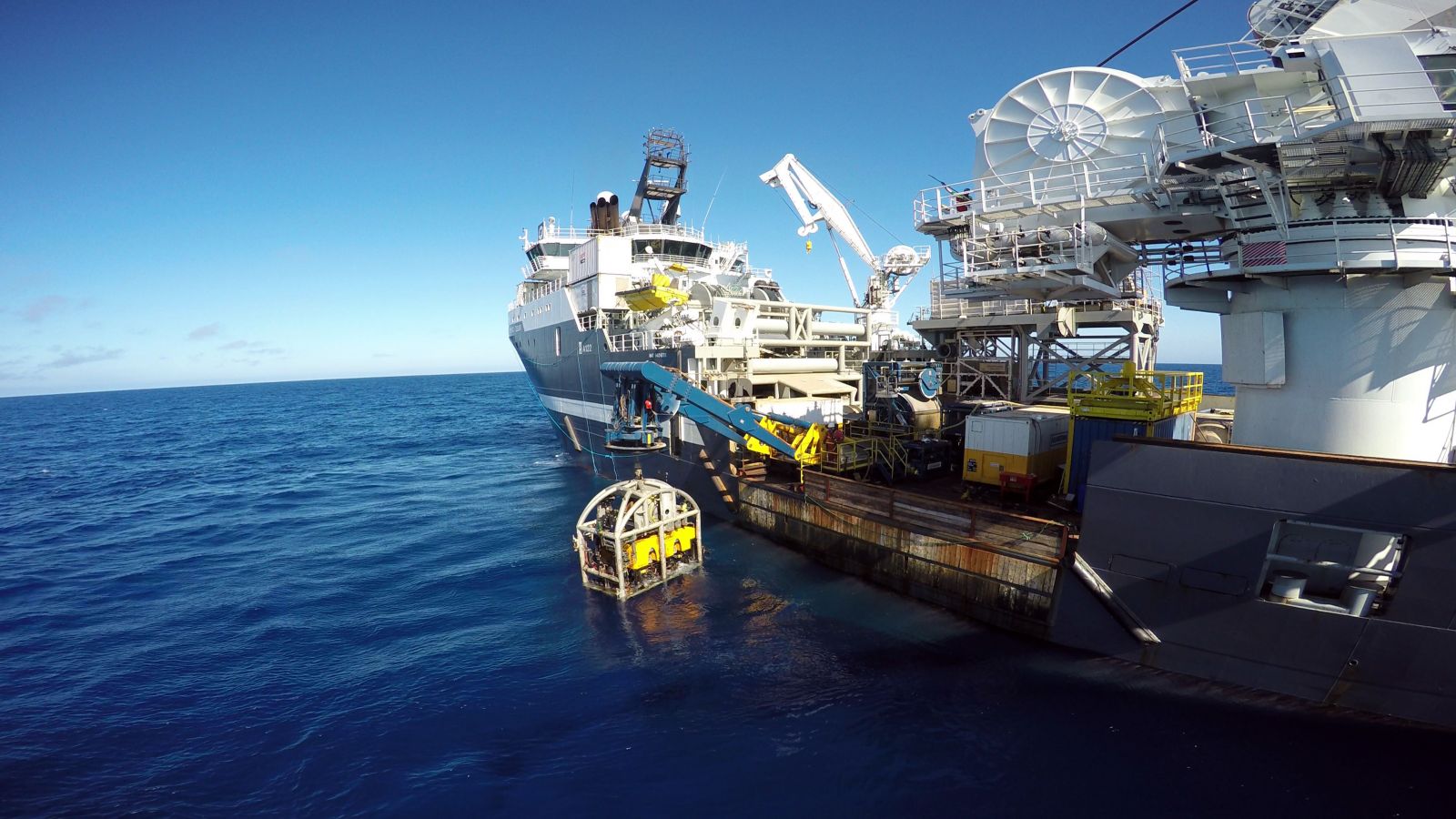 (Article originally published in Sept/Oct 2016 edition.)
The dwindling number of marine casualties has forced salvors to look in new – and unexpected – directions.
By Wendy Laursen
Thanks to improved safety at sea, there just aren't enough casualties to go around – a good thing in itself, but bad news for salvors. And it's not the only reason the salvage industry is in flux.
The global use of smartphones and social media means that salvors, hungry for work, often hear of an incident before the shipowner. "Reaction times are getting shorter and shorter," says Captain Dennis Brand, Managing Director of Brand Marine Consultants. The shipowner gets hammered by phone calls from salvage companies and so do the underwriters as listings of the lead underwriters of most ships are available online.
Much of Brand's work involves acting for owners by making risk assessments, cost evaluations, and conducting what he calls a mini-tender for the salvage. He will advise on whether Lloyd's Open Form (LOF) should be used or whether commercial terms are likely to be more favorable.
LOF and Its Limitations
LOF is a "no-cure, no-pay" contract. Under LOF, the salvor receives a proportion of the salved value including the ship, its cargo and bunkers. However, this can deter salvors from responding to high-risk or low-value casualties and result in increased expense and environmental damage. LOF can have a SCOPIC (Special Compensation P&I Club) clause added that rewards salvors for environmental protection work or, alternatively, commercial contracts are drawn up that include payment for preventing or minimizing environmental damage.
The speed of communications and of getting onsite information has led to a decline in the use of LOF, says Brand: "Don't get me wrong. I still think there are situations where LOF excels. But 25 years back when you had salvage tugs stationed around the world and when the shipowner could lose a day before he could speak to the captain, LOF made a lot more sense even for minor casualties because then all the negotiations are pushed back until the job is done."
Consulting firm Brookes Bell ran the tender process for the salvage of the bulk carrier Goodfaith in 2015, and it placed particular importance on transparency. In many cases, the constraints for salvage and wreck-removal operations center on cost. However, as the Goodfaith had run aground in a tourist area, a quick, clean removal operation was of the utmost importance.
Brookes Bell ensured that the tender process was fully transparent, and all participants had the opportunity to access the ship before LOF was terminated, which is not always the case. Once all the tenders were in, Brookes Bell designed a complex matrix with scoring based on reasoned technical analysis in order to ascertain the best outcome. This method, says the company, should be adopted more widely across the industry.
New Toys for an Evolving Industry
It's another sign of change. Operations are becoming more and more governed by standard project management principles. "We've turned in our eye patch, our peg leg and our parrot for a brief case, calculator and cell phone," says John A. Witte, Jr., President of the International Salvage Union and Executive Vice President of Donjon Marine. "We are professionals not unlike doctors and lawyers."
Witte says the international salvage community is very concerned about its reputation. He warns against "yellow pages" salvors who use the phone book to get the assets they need for an operation. A growing number of players don't have the requisite equipment, experience or insurance to cover their operations.
"There is always the issue of cost versus benefit," Witte explains, "and yellow pages salvors, without the equipment and the costs associated with keeping these toys in a position to respond, are a concern to the industry." Salvors such as Donjon Marine maintain a diverse range of equipment, tugs and people engaged in other maritime operations so they are ready to respond when called on.
Witte says that salvors are the ultimate environmentalists, and Miko Marine has developed a range of new toys to tempt salvors including a tool for removing oil trapped in submerged vessels, a kit that can be used to seal leaks in high-pressure pipes, and a magnetic sledge that is capable of retrieving ferrous objects as small as a fingernail from underwater.
One of the industry's leading players, Houston-based Ardent, is the product of a merger between Svitzer Salvage and Titan Salvage in 2015. Ardent is taking its toys into the offshore decommissioning sector while waiting for salvage work. CEO Peter Pietka says the decommissioning market is still evolving, and the company's engineering, technology and contracting strategies are well-position to support the decommissioning supply chain. "We have multiple large-scale jobs between our Projects, Emergency Management and Decommissioning branches," he says.
Stuart Martin, a veteran with 35 years of experience in the oil and gas industry, has joined the Ardent team directly from the drilling sector. "Our marine salvage knowledge is our advantage," he observes. "For example, rather than only using cranes and cutters, we also use buoyancy to retrieve subsea structures from wellheads or even jackets weighing several thousands of tons."
Martin firmly believes that the marine salvage and wreck-removal mindset works "hand in glove" with the offshore decommissioning sector, and Shelby Harris, a veteran Ardent salvage master, agrees: "A successful salvage master has the experience and communication skills to be able to trust his team. You have to understand real-time conditions but also stay aware that you do not know everything. Be prepared to respect the knowledge of those around you and keep an open mind for adaptations."
Lessons Learned
The late Captain Rich Habib and Captain Nick Sloane led the Costa Concordia project, and their success represents the ultimate in salvor mindset. Many in the industry like to boast of their own participation in the landmark project, but Sloane remains soft-spoken about his achievements.
He is now part of Resolve Marine's global expansion and heading what is today the largest salvage team on the Cape shipping route. He is also putting into practice lessons learned from the Costa Concordia and has established a venture with boatbuilder Legacy Marine Group for the construction of a multifunctional workboat, the SML 1200.
"When deploying personnel on a 24/7 basis around the clock, we were making use of the local lifeboats and small launches available in Giglio itself," Sloane says. "These had personnel restrictions of between four and six persons, so they limited our efficiency in changing out the crews on shift change. And for the continual transfer of required equipment to the various workplace locations, we either had the larger multi-cats, which in their own right were fantastic, or these smaller lifeboat launches. Sometimes neither of these solutions was the right option."
The multifunctional design of the SML 1200 makes logistics on a salvage or wreck-removal site far easier to manage, he adds. Its large deck area, 10-ton capacity and knuckle-boom crane enable it to carry large pieces of salvage equipment and give it the option to deploy oil booms, skimmers and firefighting equipment or to act as a dive-support vessel.
In addition to the standard salvage tools of today, Sloane sees computer modelling, FEM (finite element method) analysis and communication as allowing a far more effective response. "Modelling allows a lot of risky solutions to be considered where previously you would not have added those to your mix of possibilities."
He also sees ROVs and drones adding to the salvor's ability to obtain more information, earlier, without deploying divers and helicopters. "It will be up to the different salvage teams to learn to effectively use these tools and enhance the capability of their teams, but at the end of the day a good and experienced salvage team is what is required."
Private vs. Public
Resolve, as a family-owned business, is an exception to the general industry trend toward mergers and joint ventures. In Sloane's eyes this is an advantage: "The main differentiator is the reinvestment of all profits back into the company. This has allowed substantial growth in various facets of the business including the Resolve 1-Call Alaska team based in Dutch Harbour, the acquisition of towage and salvage companies in Gibraltar, investment in the company's maritime academy, and now the setting up of a full salvage station and tug in South Africa. For public companies this business model would require stakeholder approval, and they may not feel this is the best time to invest given the state of the market. But a family approach is to look to the next generation, not the next quarterly report."
Still, consolidation is the current trend, says Todd Schauer, President of the American Salvage Association: "We are living in a time of declining casualties and, at the same time, heightened regulations and requirements for prompt and effective response. Further, the growing size and complexity of ships and their cargoes puts further pressure on salvors to be prepared for all kinds of issues."
Schauer adds that "Something has to give, and recently it has been the number of players in the market. Diversification has been instrumental for many companies to stabilize cash flow, and I think we will continue to see dynamic moves within the industry. Those with the best models for survival will emerge strong." – MarEx
Wendy Laursen is MarEx News Editor for Asia Pacific.
The opinions expressed herein are the author's and not necessarily those of The Maritime Executive.