Ship-to-Shore Connections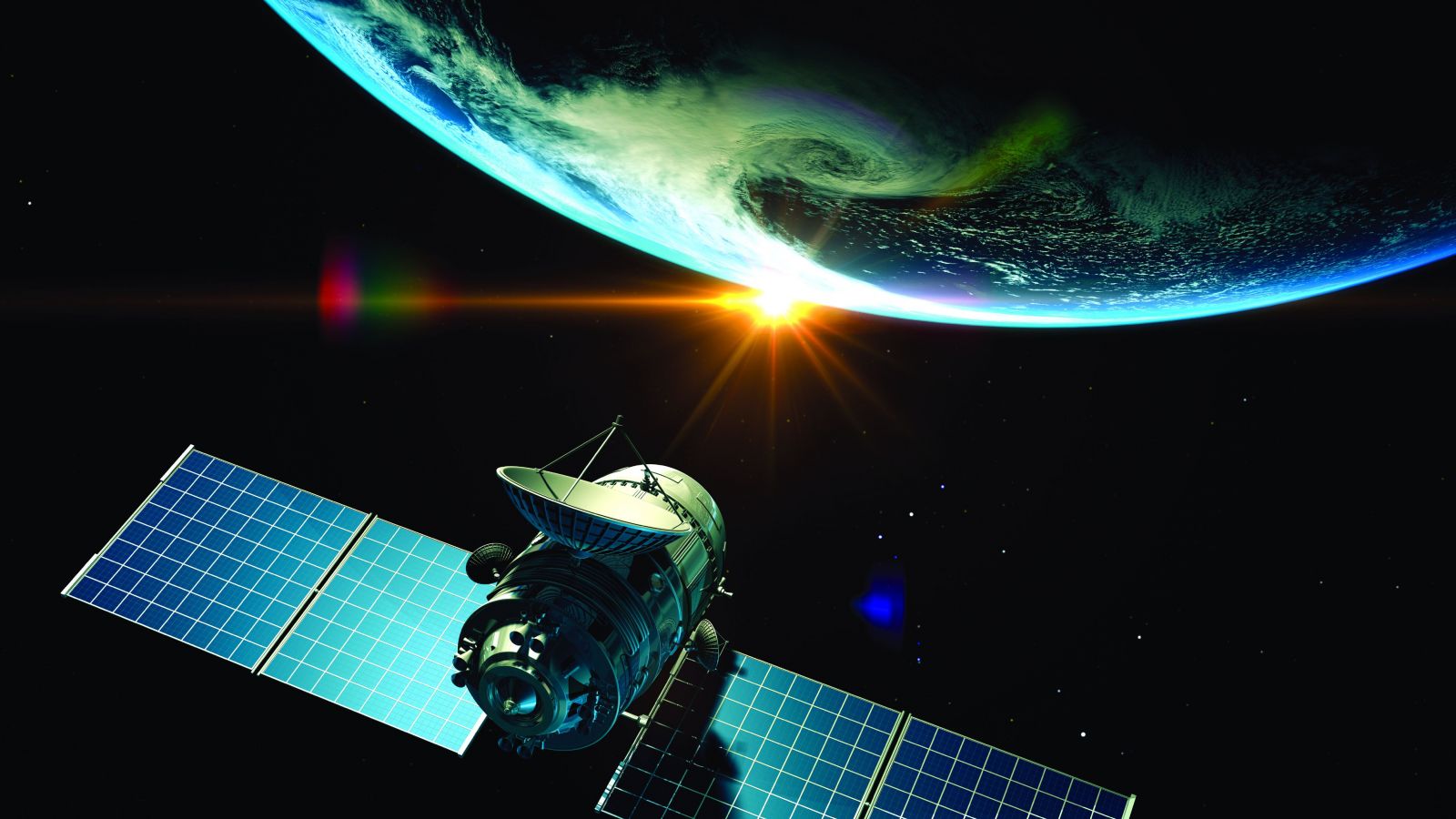 (Article originally published in Nov/Dec 2015 edition.)
Rising satcom spending belies the depressed condition of most maritime markets.
Satcom is big business. The combination of newbuilds coming online and upgrades to existing vessels is catalyzing a surge in revenues, with the market expected to hit the $5.2 billion mark by 2024, a recent report from research firm NSR predicted. "Lower fuel prices are an encouraging sign for renewed investments over the near future," explains Brad Grady, a senior analyst at the firm. "Maritime companies are continuing to look at new and innovative ways to improve their remote operations."
According to Grady, advanced route-planning, real-time weather data and the desire to improve crew welfare all depend on a steady uptick of bandwidth.
"Adding in the opportunity for narrowband connectivity, which has evolved from traditional Inmarsat-type voice applications to complex networks of M2M devices bringing 'Big Data' and other value-added services directly to end-users, the maritime markets will remain a key mobility vertical across all aspects of the satellite communications value-chain," he adds. "HTS (high-throughout satellites), regardless of GEO, LEO, or MEO orbits, will not be the answer to every question for every market, and service providers will need to help walk end-users through the right combination of services, at the right price, for the right application."
Mobile Applications
Adam See-toh, Associate Director of Satellite Communications at Singapore-based Singtel Satellite, explains that customers are looking for better control of their vessels: "This can be navigation, fuel-monitoring, engine health-monitoring. A lot of focus is put into defining 'SmartShips,' where everything on board can be monitored and controlled."
He sees the maritime markets as still in the recovery stage, which has been a deterrent to investment in new technologies and especially broadband. And without broadband, maritime ICT solutions such as Singtel's newly introduced AIO (all-in-one) SmartBox and Mobile App become irrelevant.
The AIO SmartBox and Mobile App solutions were launched in response to the need for remote monitoring and control of vessels and reflect the industry trend of moving from digital shipping to smart shipping, which emphasizes high availability, redundancy, stable performance and a centralized management system. "We developed the AIO SmartBox to empower our customer's shore-side IT manager to fully monitor the IT systems on board," See-toh says. "In recent years we have seen a growing trend of Bring-Your-Own-Device (BYOD) and mobile applications. We recognized that this is not only a trend on land but at sea as well. Therefore, we developed the AIO Mobile App to help both business and crew reach out to shore in a new way via their own devices."
According to See-toh, this represents a sea-change in the business as previous maritime communications solutions relied on traditional technologies such as analog phones. "In terms of user experience," he says, "crew used to wait in line for their turn to use the limited phone lines available. With the AIO Mobile App, the BYOD concept comes into play and more simultaneous calls are possible. Furthermore, with the AIO SmartBox there will be ease of implementation of prepaid solutions for the crew. Shore-side IT managers and captains on board can use the SmartBox portal to issue prepaid PINs and vouchers to crew members."
Listening to the Customer
Remote satellite communications firm Harris CapRock says it all starts with client demand: "On cruise ships, guests expect a hotel-like Internet experience in the middle of the ocean, which has driven demand rapidly in this market," explains Richard Simonian, President of Maritime Solutions. "Whereas five years ago a ship of 3,000 passengers might have been provisioned with only 1 Mbps of service, we are now supporting over 500 Mbps of service on the very largest Royal Caribbean cruise ships and typically over 10 Mbps on most others."
On commercial vessels, supply vessels and rigs, bandwidth is driven by a combination of operational requirements, remote sensors, crew welfare and ECDIS. "We have the world's largest maritime mobility network operating on iDirect," Simonian says, "and we also have a global dynamic SCPC network for maritime."
The company spends more than $1 billion annually on R&D, spanning communications devices, new waveforms, data analytics, satellite electronics and antennas, shipboard systems, weather, RF and optic communications and cyber security. "As new satellites are designed and launched and as bandwidth levels approach 1 Gbps for a single ship within the next three years, we will bring new solutions to the market," he adds.
Central to this effort is Harris CapRock One, which is pitched as a breakthrough communications system and service that provides vessels with unprecedented availability and performance. It brings together the industry's first multiband antenna combined with a "sophisticated network intelligence layer" that constantly senses and selects the best link, whether over satellite or other wireless networks.
"Ships today with global itineraries will be equipped with one or more single-band antennas to use C-band or Ku-band satellites," Simonian explains. "Each radome is typically three meters in diameter, which takes up valuable deck space. As the ship moves through its itinerary, it goes in and out of satellite beam coverage, requiring either remote human intervention to repoint the antenna or somewhat rudimentary automation to cycle through a list of possible networks. During heavy rain, Ku-band service will be interrupted, rendering that antenna useless for communications. And if the capacity in a region is a different polarity than the antenna is configured for, a technician must visit the ship and adjust it."
According to Harris CapRock and other manufacturers, the biggest challenge for their clients is trying to meet the never-ending demand not only for more bandwidth but for improved availability and reduced downtime. "Think about the way your cellphone supports multiple wireless technologies in a single device (LTE, 4G, 3G, GSM, Wi-Fi, CDMA, Bluetooth) and seamlessly moves between them without your intervention," says Simonian. "That is the model we want to bring to our customers – more reliability, fewer technician visits and predictable service globally."
Global Partnerships
Tokyo-based marine electronics manufacturer JRC announced in October that it will sell Intellian satellite communications products through its sales network in Japan under a new partnership agreement, with the Intellian 1M GX terminal becoming its hardware solution within that particular size category.
Commenting on the partnership, Jun Nakazawa, General Manager of JRC's Marine Electronics Business Department, says: "Intellian is one of the leading manufacturers of satellite communication products in the world, and the addition of Intellian products to our portfolio enables us to offer various solutions to our customers from our comprehensive and wide-ranging product line-up. We look forward to this timely collaboration with Intellian and see it as an opportunity to increase business at a time of rapidly growing demand for maritime broadband networks."
And while Intellian is broadening its reach in Japan with the JRC agreement, the company is also working with Inmarsat on a significant deal with EUKOR Car Carriers, which will enable EUKOR to leverage the latest technologies offered by Intellian and Inmarsat's high-speed broadband Global Xpress (GX) network.
EUKOR has opted for Intellian's latest GX100 terminals to equip its 27 vessels with regional connectivity powered by GX in the Indian Ocean region. Once all three GX satellites are live and operational, EUKOR will be able to harness the Fleet Xpress service on a global basis.
"We are delighted that EUKOR has made the decision to invest in our latest high-throughput, high-speed Global Xpress service," says Ronald Spithout, President of Inmarsat Maritime. "The third satellite in the Global Xpress constellation was successfully launched at the end of August, and we will see full global coverage in coming months. For ship operators, the days of trying to work around a patchwork of different VSAT networks with fluctuating service availability and quality are over."
Spithout says Fleet Xpress, the maritime variant of Global Xpress, redefines what's possible for maritime communications through the availability of higher bandwidth on a consistent, end-to-end global basis: "The commercial maritime sector has been excited about this type of connectivity for some time because it has the potential to transform shipboard life, and we see the EUKOR deal as a major step forward in its expected adoption across the maritime fleet." – MarEx
Tim Sheahan is the magazine's London-based correspondent.
The opinions expressed herein are the author's and not necessarily those of The Maritime Executive.