Profiting from Data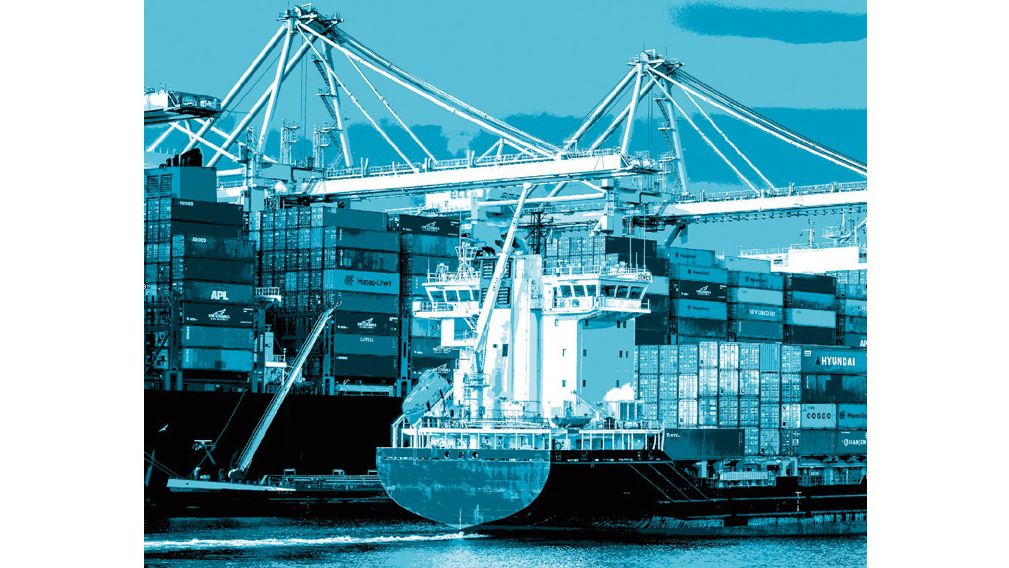 (Article originally published in July/Aug 2017 edition.)
The method most shipowners use to monitor a vessel's performance hasn't changed much in decades. The captain sends his ship's status to the home office every day in a Noon Report, which contains the distance traveled, the propeller slip, the fuel remaining on board and other key metrics.
While useful, this time-honored method has several limitations.
First, it yields only a few hundred data points per year that can be used for analysis. Second, it only covers the past and does not reflect shipboard conditions in real time. And third, some of the traditional measurement methods that inform the Noon Report may not give a full picture – for example, tank soundings, which are hard to obtain in rough weather.
BEYOND THE NOON REPORT
For a fine-grained picture of vessel performance, shipowners can choose from a wide variety of data collection and analysis services that go well beyond the Noon Report. There are two good reasons to consider this kind of service.
First, compliance with regulations: Beginning next January, the EU Monitoring, Reporting and Verification (MRV) rule will require ships calling at European ports to report fuel consumption, and many ship-performance software packages include tools to organize this process. Second, there is a business reason: Most of these software services advertise potential fuel savings of between three and seven percent, and several outliers claim savings of ten percent or more. Fuel is the biggest operating cost for a ship, so even small improvements can help the bottom line.
If the charterer buys the fuel, though, these savings don't necessarily translate into higher profits for the shipowner. "More efficient ships have not been able to attract higher charter rates even though fuel costs can be around 50 percent of the charterers' costs of hiring a ship," says Kristinn Aspelund, Founder and CEO of ship data startup Ankeri. "Therefore, one could question the incentive for owners to ensure the ships are operating at their best.
His firm hopes to solve this problem by building a cloud-based platform for ship data where shipowners can advertise their fleet's fuel efficiency. With more transparency on vessel performance, charterers will be able to select vessels that deliver the lowest voyage cost overall – not just the lowest day rate.
The number of services on the market for collecting and using ship data is growing at a rapid clip, and no two are exactly alike. They differ in the scope of the information gathered, the degree of integration with the ship's systems, and the list of features and tools included. Many can also be had with useful extras like weather-routing advice or performance-consulting services. In addition to the specialized software vendors, many of the major equipment manufacturers (ABB, GE, Kongsberg and Caterpillar, among others) market data collection and analysis packages.
"FITBIT FOR A SHIP"
One offering stands out for its simplicity. The Wärtsilä-owned tech firm Eniram has been developing new ways to look at ship performance since 2005, and its latest service, Skylight 2.0, is straightforward: For less than $500 per month, the shipowner gets the use of a sensor unit that bolts to the ship's rail plus a suite of data analysis software hosted in the cloud.
There are no setup or installation costs, and the unit does not connect to the ship's systems at all. It doesn't gather data on fuel consumption directly. Instead, Skylight works in reverse, calculating fuel use based on measurements of the ship's motion along with detailed data on weather conditions. Captain Jan Wilhelmsson, the firm's Vice President for Commercial Shipping, likens it to a "Fitbit for a ship" and says it is surprisingly accurate.
"We have such an advanced modeling technique for hull, propeller and aerodynamic effects in specific weather conditions that we can calculate exactly how much fuel the ship burns at each moment," he says. "We've gotten to the point where it's more precise to model than to integrate with a ship's existing sensors." He adds that these results are about to get even better thanks to new, proprietary accelerometers for the Skylight sensor unit, which will help in determining the current effect of biofouling.
If a shipowner wants to measure fuel consumption directly, Texas-based FuelTrax offers a mass flow meter-based system complete with all hardware, a two-way satellite link and a suite of software tools. Like Eniram's sensor unit, the FuelTrax equipment package does not connect to the ship's electronics in any way. In addition to monitoring and analysis tools, it includes an easy-to-use throttle optimization feature that takes just a few minutes to calculate the most economical engine RPM. Vessels that use it consistently can save several percentage points on their fuel costs, says FuelTrax Marketing Manager Victoria Cantu.
Some shipowners want to have maximum flexibility in the scope of data collected and the types of tools included. For sheer variety, StormGeo's FleetDSS system is hard to beat with service levels ranging from a certified EU MRV compliance module up to a full technical management suite. The amount of data collected from the ship is up to the client. It can be as basic as speed and fuel remaining on board, or it can include more detailed sensor data on exhaust temperature, cylinder temperature and other metrics.
As StormGeo is well-known as a weather firm, FleetDSS can integrate weather-routing information into its displays as well. "If you're navigating a vessel using our traditional routing service," says Michael O'Brien, the firm's Vice President of Product and Business Development, "the FleetDSS platform is where you would see the recommended route, the master's intended route and the differences between the two."
CLASS OFFERINGS
Many class societies have also leveraged their expertise to create new data analysis services. DNV GL offers a fleet performance management suite called ECO Insight, a cloud service that allows the shipowner to organize ship data, identify consumption trends and prioritize ways to improve performance. It also includes reporting tools for the EU MRV and for MARPOL waste streams and is in use on about 1,400 vessels.
ABS has its own offering, NS Voyage Manager, which can interface with a new ABS-designed autologger to collect a wide range of shipboard data. Like ECO Insight, NS Voyage Manager handles EU MRV, IMO DCS and other environmental compliance requirements from ballast water exchange to MARPOL records.
ClassNK-NAPA recently launched a cloud-based subscription service, NAPA Fleet Intelligence, that calculates fuel efficiency based on public sources of information like vessel particulars, AIS signals and weather data. The firm claims that, compared with onboard measurement systems, Fleet Intelligence achieves an average accuracy of 95 percent without any measurements at all. Beyond its potential for ship management, this development has implications for the industry at large. If fuel consumption for each voyage can be calculated from public information, then a shipowner's fleet performance can no longer be considered secret.
This is good news for researchers. Thanks to NAPA's algorithms, Fleet Intelligence already includes performance information on 60,000 vessels worldwide, and the firm is putting it to use to gain "big data" insights into longstanding problems. For example, NAPA has put a number on the cost of the "rush to wait," a hassle all too familiar to mariners, in which captains burn extra fuel to rush to the pilot station only to learn they have to wait at anchor because their berth isn't available. NAPA estimates that this wastes about $18 billion worth of bunkers every year, with obvious economic and environmental consequences.
DIGITAL TWIN
As ships are fitted with more and more sensors, technical managers have more and more data streams they can use to keep tabs on the health of their equipment. Multiple vendors offer ways to get this data off the ship and available for remote troubleshooting, trend analysis and maintenance planning.
Bureau Veritas recently released a maintenance software package that goes beyond the scope of most competitors. Its VeriSTAR AIM 3D system was originally developed for offshore rigs and is built around a 3D representation of the vessel, a "digital twin" the ship. This virtual model interfaces with a database of the vessel's equipment to support risk-based inspection and condition-based maintenance schemes. If used to its full potential, BV says, AIM 3D can produce double-digit reductions in operating costs for complex, capital-intensive assets.
Star Information Systems (SIS) also developed its maintenance management products for the offshore market and, even in a downturn, is winning new business thanks in large part to its expertise in maintenance planning. SIS Product Director Per Anders Koien sees a trend toward maintenance-as-a-service with ever more involvement from third-party contractors and less and less from the vessel's engineers. At the far end of this spectrum, unmanned, autonomous ships will have to rely entirely on an outside maintenance team.
"The coordination between the various companies involved will be the biggest challenge for autonomous ships," Koien says, "because there are multiple maintenance providers that are going to go aboard during a very short port call." This is already a concern for many manned ships, and SIS is developing tools for its maintenance software to help shipowners integrate third-party service providers directly into the vessel's maintenance plan.
For technical managers who want to keep a close eye on their equipment, engine analysis specialists Windrock has a new software portal, Windrock Enterprise, that gives a fleetwide view of asset operations including customized KPIs and dashboards for key metrics. Among other inputs, it can accept data from the Windrock Platinum engine-monitoring suite, which collects information from an array of vibration, temperature and proximity sensors to yield a real-time, sophisticated view into engine health.
Platinum indexes each moment of sensor data to the crankshaft's degree of rotation, a method drawn from Windrock's experience in analyzing hard-to-diagnose engine problems in the field. With this data constantly available online through Windrock Enterprise, technical managers can monitor the health of their equipment in near-real time, an invaluable feature for remote troubleshooting.
CYBERSECURITY
Class societies and government agencies have been warning for years of the increasing risks of economic damage from hacking. In June, the "Petya" malware attack took down core IT systems at Maersk Line and APM Terminals for days, offering a stern reminder that cybersecurity is a serious concern for maritime enterprises. As late as mid-July, Maersk Line was still working to bring its business processes back to normal.
Maersk has not released the details of how Petya got into its core business IT systems, but the attack highlights the need for shipping companies to check their preparedness – especially the preparedness of their personnel. Nearly all cyberattacks start by targeting people because simple human error is by far the biggest cyber vulnerability.
Fortunately, an American consulting firm has recently released a software package for assessing all of a company's cybersecurity strengths and weaknesses, including human factors. HudsonAnalytix's award-winning HACyberLogix platform is a secure, cloud-based program designed to provide maritime decision-makers with the ability to assess their entire organization's cybersecurity capabilities, identify vulnerabilities and provide ongoing guidance for the implementation of a full cybersecurity program.
"As seen in the news, the risks grow daily and become more sophisticated," says HudsonAnalytix CEO Cynthia Hudson. "We need to match and exceed that sophistication to protect maritime enterprises. Our team has developed an approach that enables shipowners and ports to meet the difficult cybersecurity challenge facing them today."
The importance of human factors in cybersecurity highlights the value of human resource management in shipping. But the needs of the shoreside HR department are too often treated as a cost rather than an opportunity, according to Per Ove Kviteberg, Co-Founder and Sales Director at HR software firm Adonis. Adonis' systems are used by maritime HR departments to handle every aspect of their operations from online job applications to onboard STCW Hours of Work and Rest records to payroll.
These services are used by some of the biggest names in the business like Allseas, Genting Hong Kong, Teekay, Crystal Cruises and DFDS Seaways–endorsements that speak volumes about how Adonis' products satisfy the requirements of maritime HR professionals.
THE PAYOFF
With better digital connections between ship and shore, the industry has new opportunities to bring down costs and facilitate collaboration, so long as it can manage the risks. Shipowners are naturally cautious when it comes to new technology, and uptake will take time for the latest ship and maintenance data software systems.
Still, one vendor points out that many maritime firms have been using the core technology behind cloud-based database software for years, and for some of their most commercially sensitive information: email. Cloud-based email servers are increasingly popular as anyone who uses Gmail knows, and a good portion of the cloud-based maritime software products are hosted on the same platforms – Microsoft Azure, Amazon Web Services and Google Cloud.
The takeaway? The cutting-edge "big data" services are not as foreign as they seem, and they offer new ways for the shipowner to boost the bottom line. MarEx
The opinions expressed herein are the author's and not necessarily those of The Maritime Executive.