Proactive Care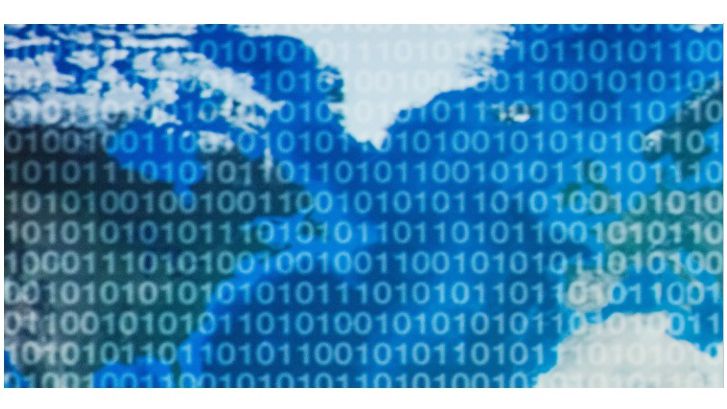 (Article originally published in July/Aug 2017 edition.)
When asked to write an article on medical care my mind quickly went to a memory of my first commercial hitch. An old able-bodied seaman demonstrated to me that WD-40 could be used to treat joint pain. We were working hard on the deck of a platform supply vessel and had stopped to take a break. "It works," he said, defending himself against my youthful astonishment as he sprayed the chemical and massaged it into his knees.
There were other homegrown remedies as well, like using Lysol to treat Athlete's Foot, or Nyquil for sleeping, or donuts for curing loneliness. More experienced mariners could add to this list, but even a relative novice like myself knows that the reality of a seaman's medicine chest is very different from what any doctor would endorse.
DARK AGE
As a cadet I learned about the maritime industry in the 1980s, described as a "dark age" with frequent casualties and poor working conditions. Statistics and "war stories" shared by those who mentored me made it clear that proactive medical care was not the order of the day. In fact, the opposite was true, and many mariners sailed needlessly into harm's way.
A captain once told me about his experience working for a company that I was considering for employment. He told me how, in his day, they would clean out the chemically ridden tank farms wearing only particle masks: "…[expletive] particle masks," he said, speaking slowly and staring into his coffee. I sensed the depth of his anger as he reflected and realized he had risked his health and personal safety in the process.
While there's an operational difference between safety and medical care, from a high-level perspective the two are closely related. Even today aboard ships belonging to large commercial companies, there are failed medical care systems where human resources are treated like liabilities instead of assets.
In such situations crew members are likely to hide their illnesses or injuries for fear of stressing out the captain or being removed from the ship. Likewise, health risks are more likely to exist aboard vessels that harbor the archaic notion that being safety-minded is effeminate and a sign of weakness.
BEST PRACTICE
Despite nearly 40 years of advancing technology and regulation since the 1980s, we as an industry are still maturing slowly toward a collective consciousness where proactive care for mariners is, as the medical field would term it, "best practice." The maritime culture has yet to evolve beyond the fear-based "Don't ask, don't tell" philosophy of risk management, a way of thinking that still too often prevails regardless of the safety management system in place. Yet proactive medical care is not only best practice for the individual but also from a business standpoint as well.
Why? Because in the absence of proactive care health risks are often hidden and not addressed. Creating an environment where crew can comfortably disclose their medical history provides visibility of health risks and therefore the opportunity to correct them. It also prevents them from turning into expensive delays and insurance claims, keeping mariners alive and well and improving their productivity and longevity.
PROACTIVE CARE
Fortunately, there is no shortage of companies committed to these goals. They provide everything from software and electronic recordkeeping to pre-employment physicals, remote diagnostics and onsite care.
Privately held Tritan Software in Miami bills itself as "the industry's #1 provider of maritime health information technology and risk management software platforms." CEO Andrew Carricarte says, "We are attempting to create a new ecosystem," and the Tritan team spent four years designing an electronic health records (EHR) database called eSeaCare®.
Incorporated into eSeaCare is every conceivable bell and whistle needed for easy administrative user interface. The software includes a web portal for the patient/crew member to monitor ongoing health issues, receive educational material and communicate with medical providers. Other core features include robust clinical tools, decision support, public health and compliance and medical inventory.
Through an innovative Global Dashboard, eSeaCare allows users to stay connected from anywhere in the world through one centralized view of the entire fleet's activities and all medical/ risk management indicators. In compliance with the Maritime Labor Convention, it allows for one centralized health record and the ability to have this record intelligently follow crew members across the entire fleet no matter where their port of embarkation or debarkation.
Currently, eSeaCare is being used by approximately 75 percent of the cruise line industry and has a growing presence in the cargo and energy sectors. It's a vital component of the ongoing medical renaissance in shipping.
Another vital component is Future Care, founded by one-time social worker and current President & CEO Christina DeSimone. Future Care is an international medical management and telemedical service provider, serving shipowners and P&I Clubs in fulfilling the medical needs of seafarers both aboard ship and ashore. It is also one of the fastest growing companies in its field.
Through its Caring for the Crew® program, Future Care provides complete medical and financial services, including physician advice at sea, maritime telemedicine, first response, physician and nurse case management and medical cost containment, among other services. DeSimone's inspiration in founding the company in 1998 was the witnessing of injustices to workers, particularly maritime workers, in the 1970s and 1980s.
Her daughter, Lindsay Malen, who was Director of Business Development at Future Care and now runs her own company, says the mission at Future Care is to focus on the human element. When owners invest in the health of their crews it results in a well-functioning ship because crew members are the most valuable asset aboard any vessel. It also makes for high retention rates.
Copenhagen-based SEAHEALTH was founded over twenty years ago to improve the wellbeing of Danish sailors and has become a global standard for maritime health and well-being. The company is a consultancy that assesses occupational health and safety risks on board ships; advises on health care, diet, high sick rates and conflict resolution; and helps prepare for MLC certification.
THE HUMAN TOUCH
SEAHEALTH Department Head Vivek Menon says the human touch is essential and emphasizes the importance of ongoing training and education for maritime medical providers. Having been a sailor himself, he knows the importance of having skilled medical assistance at hand in an emergency. He says stress-related and psychological issues are becoming more common among seafarers and need to be addressed.
Fort Lauderdale-based Vikand offers a Wellness at Sea program that focuses on fitness, nutrition, mental health, stress management and support groups. It takes a proactive approach to medical health and hygiene, providing consistently high standards to the global cruise, yacht and maritime industries.
Vikand is an actual medical practice, employing physicians and nurses aboard vessels while offering a range of other services such as telemedicine, medical equipment management, and medical consulting. It also provides support for pre-employment medical exams, EHR selection, auditing and regulatory compliance.
Portland, Oregon-based SphereMD is another maritime-focused medical practice with more than twenty clinical staff, including doctors, physician assistants and nurses. The company offers a range of services including comprehensive care, case management and OSHA respirator and audio services. Training programs, imaging and lab services, and data management are among other services provided.
COO David Shubin says SphereMD's global network enables it to sort through geographic variances in cost, regulations and quality of care and provide clients with the best medical solution. "It's often difficult to understand what is needed in these situations," he says "and that's where we can help."
When asked about the future of maritime medical care, he suggests that the industry was becoming "kinder and gentler" and that the value of crew was being realized: "There's a shortage of qualified crew, so it's essential to take care of them. Shipowners are just getting it."
RISING STANDARDS
Universal Marine Medical Supply International (UMMSC) is a leading medical supplier to the maritime industry and has been for over 40 years. It outfits cruise ships, oil rigs, super yachts, merchant vessels, tankers and freighters with necessary medical supplies and services and ensures their medicine chests are in compliance with all relevant regulations. Through its offices in New York, Southampton and Piraeus and a network of satellite distribution centers, UMMSC provides customers with worldwide service.
Chief Digital Officer Warren Casey believes that the standards for medical care at sea are rising: "We've seen tremendous change, and there is more coming." He points specifically to social media and how it has connected the maritime community and increased awareness. Casey knows. His company is at the forefront of these efforts and, while he believes current certification methods leave something to be desired, he is confident UMMSC will find a better way.
It is the unique nature of the maritime profession that an individual may be injured at work and not be within a thousand miles of a hospital. Perhaps someday we will be able to "beam" ailing crew members ashore like "Star Trek." Meanwhile, we can bridge the gap with better Internet connectivity, handheld devices, telemedicine, electronic medical data and intelligent end-user software. MarEx
The opinions expressed herein are the author's and not necessarily those of The Maritime Executive.