Ports: Value Proposition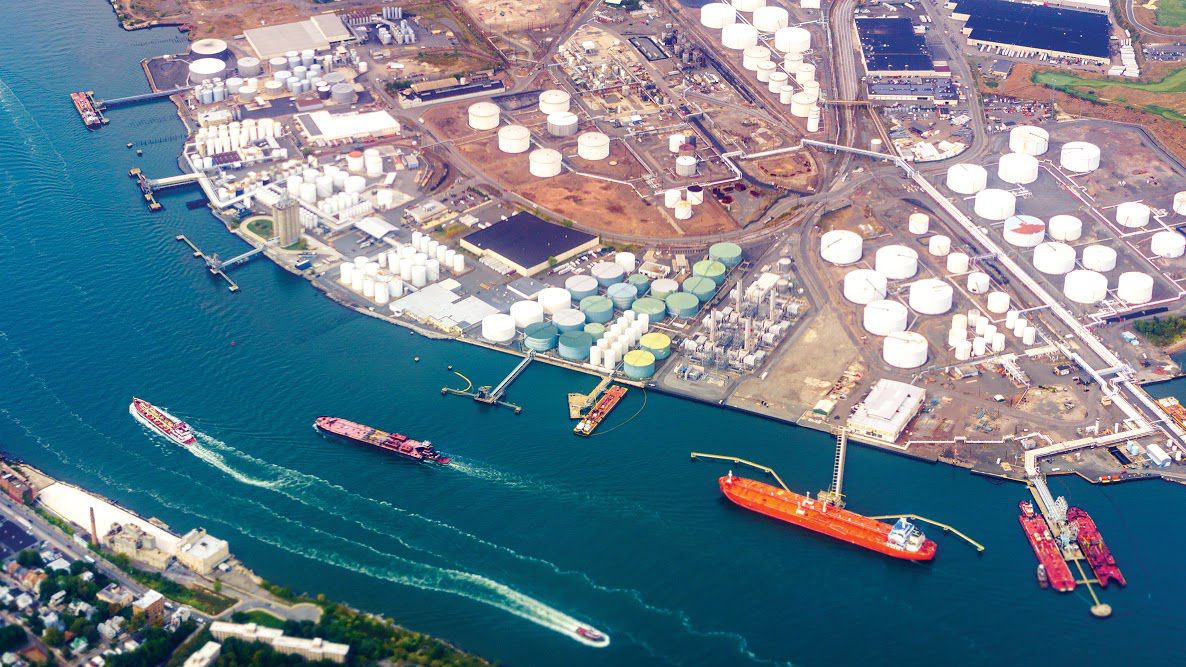 (Article originally published in Sept/Oct 2015 edition.)
Breakbulk ports specialize in offering high-value services for high-value cargoes.
Ports offering breakbulk and project cargo services are fighting back. Volumes are up. Values are increasing, and successful diversification is cementing their position as a purveyor of essential services that are a key component of the U.S. and global supply chains.
"Cargo volumes are up in the past two years," says Mark Tollini, Senior Deputy Director at the Port of Stockton, California. "We are seeing increased volumes of steel imports and a resumption of bulk cement imports, indicating that demand for construction materials remains strong. Some containerized cargoes are returning to breakbulk shipments as a result of continued congestion issues at the major West Coast container ports. In addition, we are exploring the feasibility of direct calls from small feeder vessels servicing Southern Hemisphere shippers."
Farther north, near Seattle, the Port of Everett, Washington has had an "excellent" last 12 months, says Lisa Lefeber, Public Affairs Director. "Because our cargo mix changes based on market demand, our emphasis is always on improving customer service and turnaround times," she adds. The port specializes in high-value, over-dimensional cargoes that support the aerospace, energy, construction, manufacturing and forest products industries.
Quality, not Quantity
Lefeber says Everett is a "value rather than tonnage port" because "the products we handle, such as aerospace parts and agricultural machinery, are smaller quantities but higher value. With that said, we are on pace to increase activity levels by approximately 30 percent over 2014." The port plans to make significant investments in on-terminal rail service to improve ingress and egress and is moving forward with plans to get its South Terminal "big-ship ready."
Shippers benefit from the port's location on the BNSF mainline as well as the lack of congestion and quick turnaround times. "We are unique in that we handle primarily breakbulk and project cargoes," adds Lefeber, "but we are also the third largest container port in the state, albeit a distant third. We have found providing our customers with diverse cargo-handling capabilities is a bonus, and we have been working diligently to ensure we have the proper equipment and infrastructure to meet their needs."
Like Everett, the Port of Stockton is financing a major rail infrastructure project because its rail traffic is currently at 120 percent of capacity with more than 90,000 railcar moves during 2014. Known as the 700 Class Yard Project, the planned expansion consists, according to Tollini, of "24,000 lineal feet of classification interchange track that will support business development at the port's East and West Complex facilities, consisting of more than 2,000 acres of property adjacent to 15 deepwater berths. The project will increase velocity from six unit trains per week to 12 plus manifest rail business."
At the Port of San Diego, a newly planned expansion is designed to create three cargo nodes on the existing terminal footprint, each catering to a specific specialty – breakbulk, refrigerated and dry-bulk. Dubbed the Tenth Avenue Marine Terminal Proposed Modernization Plan, it envisions removing outdated transit sheds and creating more open space on the terminal, among other upgrades.
Says Aimee Heim, Maritime Policy & Administration Manager at the port, "The proposed plan will allow us to serve our current customers long-term and position us to capture additional breakbulk business, offering increased flexibility for laydown space. The proposal is currently undergoing environmental review with certification expected early next year." She sees it as a big boon for business at the port, and it didn't come easy.
Heim explains that over the past several years the port has struggled with public support and needed to create an understanding of both its critical role in the regional movement of goods and the economic benefits of cargo movements versus using the prime waterfront real estate for other purposes. She cites a recent editorial in the local newspaper in support of the Tenth Avenue Marine Terminal Proposed Modernization Plan as representing a major shift in thinking.
The Ship-Rail Nexus
For Captain John G. Peterlin III, Senior Director of Marketing & Administration at the Port of Galveston, wind turbines continue to be a major contributor to business. Galveston has a long-established expertise in the handling of turbine blades that have exceeded 50 meters in length. The port's market for wind turbines was up 93 percent in August, aided in no small part by its investment in a new rail line three years ago that connects directly with incoming shipments.
Galveston's ability to handle such large cargoes is part of its value proposition that includes export grain, dry and liquid bulk products, high and heavy cargoes, and vehicles and other roll-on/roll-off cargoes. In addition, it processes household goods, refrigerated fruit and produce, liner board, and military cargo and livestock, generating annual operating revenues of around $32 million.

While wind turbines play a big part in the port's business, earlier this year BMW broke ground on what will become a new vehicle distribution center upon completion in 2016. Port Director Michael Mierzwa explains its importance: "This project helps the port achieve its mission of being the economic engine for the City of Galveston and the local region. With this new vehicle processing center we are confident the activity level at the port will continue to increase, including the creation of new, living-wage jobs. We are pleased with the success of our ongoing efforts to maintain existing world-class tenants and attract new ones."
Farther south, Port Corpus Christi recently opened Phase I of the Nueces River Rail Yard, the result of a dramatic increase in rail traffic in recent years. The project was conceived following a realization of the major benefits efficient rail service provides for port operations and for existing and future customers. So as part of the Port Corpus Christi Rail Master Plan, a new main interchange yard at the west end of the Inner Harbor was identified as a top priority.
The Nueces River Rail Yard features a 9,920-foot-long unit train siding capable of accommodating a full 160-car unit train adjacent to the Fulton Corridor Lead track that serves Port Industries with unit trains used for the shipment of grain, sand, rock, liquids and other cargo. "The expansion of the port's capabilities is an important logistical project and a critical component in its strategic diversification efforts," says Judy Hawley, Port Commission Authority Chair. "The Nueces River Rail Yard will support unprecedented regional growth and expand our capabilities in moving goods for new and already established industries around the port."
Florida Calling
For Karl Strauch, Vice President of Brand Development & Strategic Alliances at Port Tampa Bay, breakbulk has been generally robust, particularly in steel products like coils, billets, pipe and rebar, where it is up 69 percent year-to-date. To maintain that role, the port has developed a 270-acre site in southern Hillsborough County at Port Redwing/South Bay.
Strauch explains: "With direct access to deepwater berths, the Interstate Highway System and the CSX mainline, the property is zoned for heavy industry. And abundant electric power is available at competitive rates thanks to the immediate proximity of Tampa Electric Company's Big Bend power plant. Discussions are underway with other new tenants looking to make significant investments in steel manufacturing, fabrication and distribution facilities focused on serving export markets in Latin America as well as the growing Florida market."
On the other side of the state, Alberto Cabrera, Senior Director of Business Development at Port Canaveral, says the port has experienced growth in bulk commodities and specifically slag, fertilizers, petroleum and salt. It is also seeing an uptick in building materials like lumber and steel. "Moving forward, Port Canaveral will continue to offer a bulk and breakbulk-friendly environment," he adds. "We hope to see ongoing growth in building materials as the housing market continues to rebound in Florida. Additionally, we are focused on growing our new 40-acre container terminal operated by GT USA and increasing ro-ro volumes and carrier opportunities."
But while the port is projecting growth in breakbulk, it has to overcome its image as
primarily a cruise and passenger port. "To those who are unfamiliar with us," Cabrera reiterates, "we are open for breakbulk business and willing to work with all partners. We have ro-ro ramps, heavylift cranes, direct highway access and proximity to an ever- growing central Florida market." – MarEx
Tim Sheahan is a U.K.-based writer and editor.
The opinions expressed herein are the author's and not necessarily those of The Maritime Executive.